The Special Unit is a highly trained police unit which, owing to its mobility, adapted operation tactics and modern equipment, is able to tackle the most difficult of security challenges. In order to achieve this, its members are subject to continuous and strenuous training, as displayed by "the Specials" at today's demonstration exercise.
A vehicle with two perpetrators - criminal suspects - is approaching. Their journey is coming to an end as police officers wait for them in an ambush. A police helicopter enters the scene, carrying a police officer, who is a service dog handler, with his dog, and a police officer with a "stinger"(a vehicle stopping device). This is followed by a road block with police cars and the arrest of the suspects. This is only one of the exercise scenarios successfully demonstrated on 2 August 2011 by the members of the Special Unit, together with the Air Support Unit team, once again demonstrating their outstanding skills.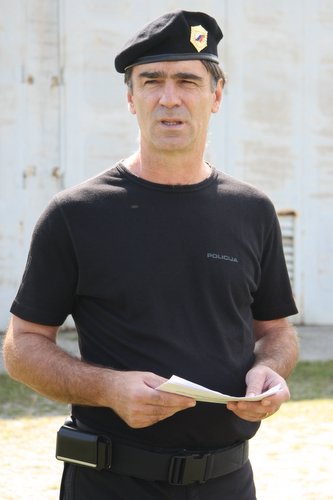 Assistant Commander of the Special Unit Milan Pleško
It was agreed by Minister of the Interior Katarina Kresal and Deputy Director General of the Police Matjaž Šinkovec that this team is ready to carry out the riskiest of tasks.
The number of operative tasks successfully completed, through the legal and appropriate use of police powers and through cooperation with foreign special units in the field of training, is testament to the fact that the Special Unit's members are extremely well trained.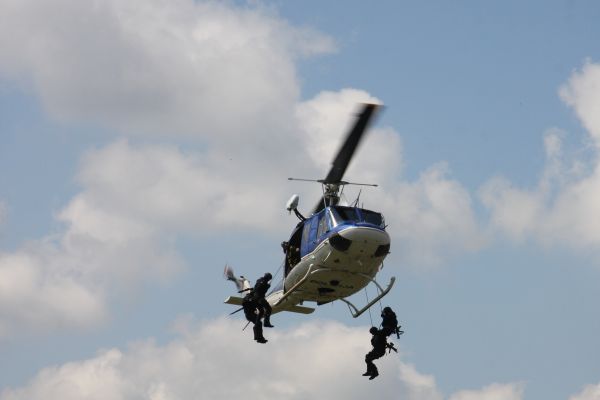 They are especially active in international cooperation within the framework of the International Association of Special Police Units of the EU (EU Atlas), where they participate in a variety of working groups. In 2010 and 2011, they took part in the special and intervention police unit international competition in Hungary, taking first place in tactical operation and shooting skills in 2010. This year they have carried out the joint training of service dog handlers from Austrian, German and Serbian special units, while they also cooperated with instructors from the Austrian police in training Slovenian police officers on how to deal with AMOK situations.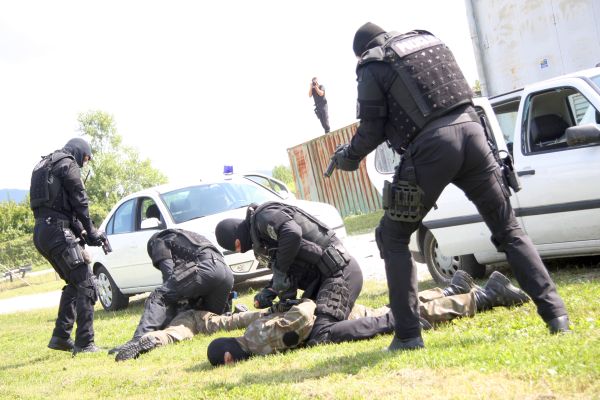 The Special Unit's members also demonstrate their outstanding skills by placing highly in various sports competitions. Among the latest excellent results was their achievement at the special police unit world championship, the Combat Team Conference 2011. This competition, which was held between 4 and 9 June 2011, near Cologne in Germany, was attended by over 40 special units from all five continents; the Slovenian "Specials" managed to take an excellent second place.