The Slovenian team came second in the Combat Team Conference 2011 Police Special Unit World Championship, which took place near the German city of Cologne between 4 and 9 June 2011.
Over forty units from all five continents attended the Combat Team Conference 2011. The Slovenian Police Special Unit finished second overall, which is a great result. Of the nine stages, the Slovenian Police Special Unit was the best performer in three, a feat unmatched by any other team.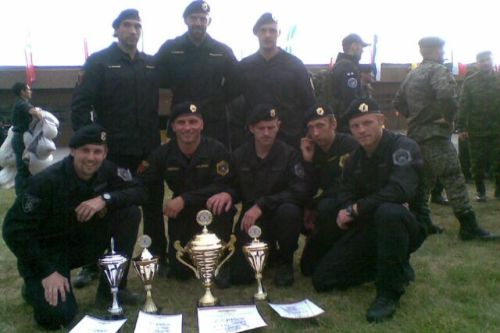 The competition is held every four years and all the teams prepare thoroughly for a very tough and exhausting race. The competition is divided into nine stages. Each stage consists of exercises, the nature of which is not disclosed to the teams in advance and must be completed in as short a time as possible and with the fewest possible mistakes. Therefore, in addition to the strength, stamina, inventiveness, speed and precision of the racers, team spirit is especially important.