The President of the Republic of Slovenia Dr DaniloTürk visited on-duty police officers at the Operation and Communication Centre on the last day of the year.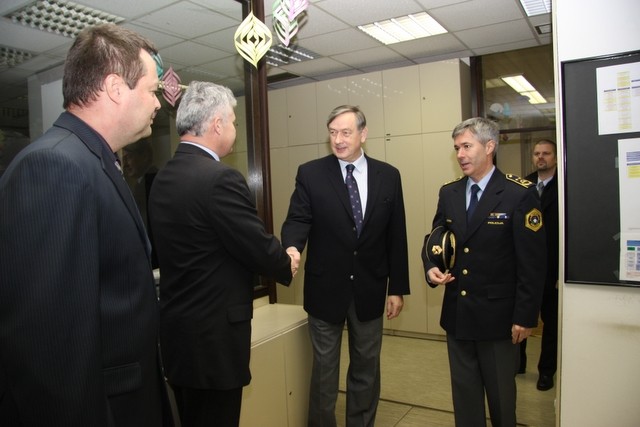 he president was received by Director General of the Police Janko Goršek who showed him round the Operation Centre premises, introduced the employees and their tasks and briefed him on the current safety situation in the country. After a short presentation of the Operation and Communication Centre's work, the President was brought up to speed with the number of police interventions, police patrols on duty on New Year's Eve and the functioning of the computer system for decision making and operating in the field. The president wished all the police officers a happy new year and expressed his special thanks to all officers on duty during the holidays.
During his visit, the President made a video call to Matjaž Marolt, one of the two police officers serving in Gori, Georgia, as part of the European Union Monitoring Mission. He had heard about the work of the Slovenian police officers in Georgia and pointed out the excellent contributions made by Slovenian officers to the work carried out in international civilian missions, which is Slovenia's contribution to global security and increases our country's reputation in the international community.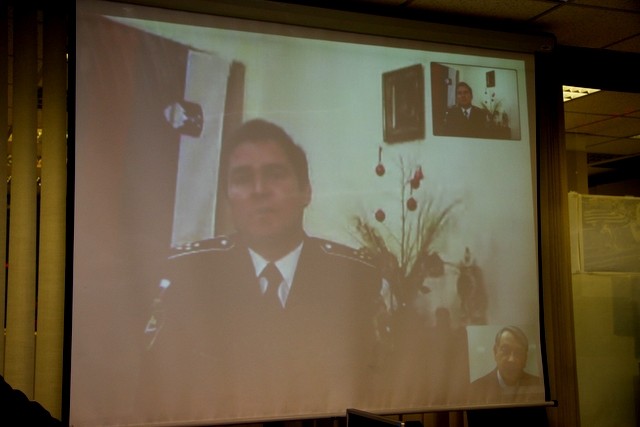 In 2012 the Slovenian police will celebrate 15 years of participation in international organisations for peace and stability. Police representatives are currently serving in various security regions throughout the world:
four officers in the European Union Police Mission in Bosnia and Herzegovina;
sixteen police officers in the EULEX mission in Kosovo;
one police representative is serving in Serbia and carrying out senior management tasks with the OSCE.
The cooperation between Slovenian police experts and other contingents and international organisations is excellent, as evidenced by the numerous decorations and acknowledgements received by police officers in peacekeeping missions.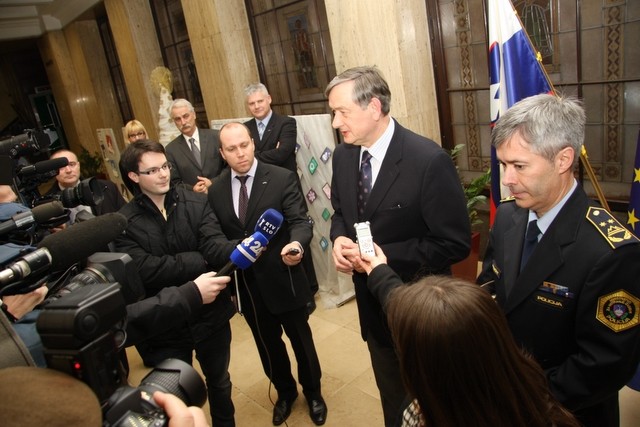 In a statement to the media, President Türk praised the work of the police, which has been at a high standard throughout the past year and has yielded positive results. He said that the level of safety in Slovenia was very high. This had also been stated in a report issued by the Organisation for Economic Cooperation and Development, which recognised safety as the strongest component in Slovenia's high quality of life.