On 10 July, the Director General of the Police, Janko Goršek, received Andrej Grošelj who is leaving to work in Bosnia and Herzegovina.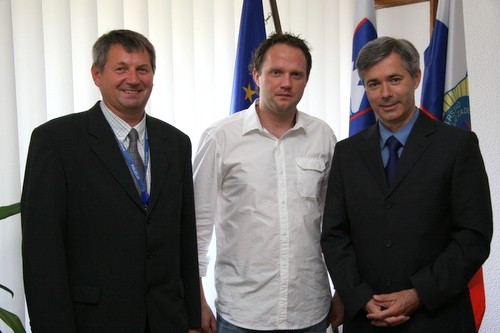 From the left: Vladimir Pocek, Head of the International Police Operations Division (Service of the Director General of the Police), Andrej Grošelj, and Janko Goršek, Director General of the Police

After the completion of the EUPM mission, Europe is expected to continue its presence in police field in Bosnia and Herzegovina through several IPA projects and the freshly set up law enforcement department as part of EUSR's office. Andrej Grošelj will serve the department from 16 July 2012 to 30 June 2015.
The department will be tasked with supervision of law enforcement agencies in the process of Bosnia and Herzegovina's approximation to the EU. The department will have an important role in the coordination of IPA projects and other forms of EU assistance provided to the EU.