The Special Unit is celebrating the fortieth anniversary of its foundation. The ceremony to mark it was held on 22 May 2013 at the Police Academy in Tacen, Ljubljana.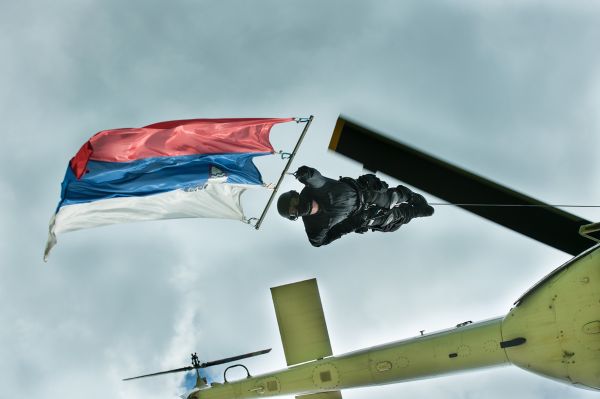 After a demonstration exercise the Special Unit Commander Marjan Anzeljc and Director General of the Police Stanislav Veniger gave short addresses. Memorial decorations were presented and a film on this elite unit shown.
In July last year the Minister of the Interior designated a memorial decoration entitled 40 Years of the Special Unit, which was, accompanied by a book published on this occasion, awarded to all commanders of the Police troops, commanders of the Special Unit, General Staff of the Slovenian Armed Forces and some active and retired individuals from the Police.
In December 1972 the Secretary of the Interior of the Socialist Republic of Slovenia issued a decree on establishing Police troops. It entered into force in the beginning of 1973, and the troops were formed on 1 March 1973, consisting of 26 police officers. They were the Special Unit pioneers and set very high standards and expectations.