A Comfort Pad is the most recent project of the Slovenian police. Police and criminal police officers as well as other women working for the police have been putting a lot of time and love into making soft and colourful pads to bring comfort to children.
We presented their progress on 6 March. Deputy Director General of the Police Tatjana Bobnar and Human Rights Ombudsman Vlasta Nussdorfer also took up thread and needle to make pads.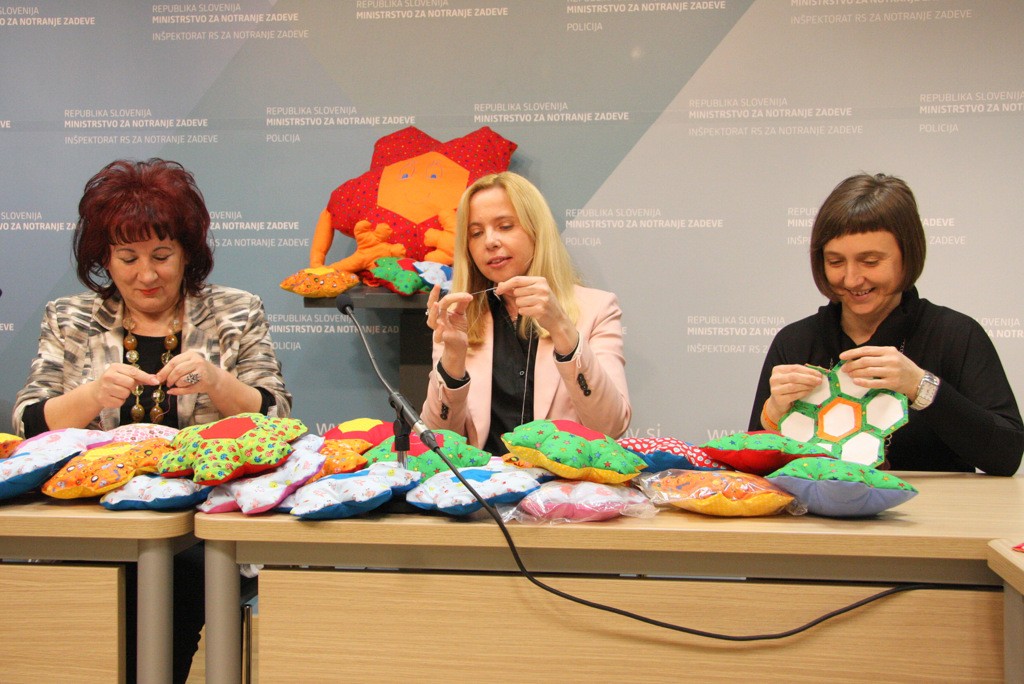 Hand-sewn pads are being made for children who witness or are otherwise involved in incidents dealt with by the police. They will be presented to children by police officers, in the hope that this will make the experience less painful for them. Police officers want children to know that they can trust them and can always come to them for help.