Today's event at the Port of Koper marked the launch of INTERPOL's global campaign focusing on dangers of organized crime and its impact on our day-to-day lives. The slogan of the global campaign is Turn Back Crime.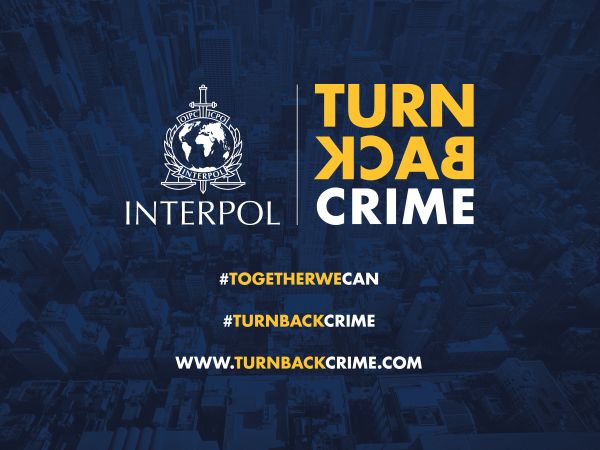 The global campaign on the prevention of organized crime was today presented by Tomaž Peršolja, Head of the Organized Crime Division at the Criminal Police Directorate within the General Police Directorate, Nedjan Jerman, Assistant to the Director at the Customs Office Koper, and Jose Manuel Fernandez Del Canto from INTERPOL.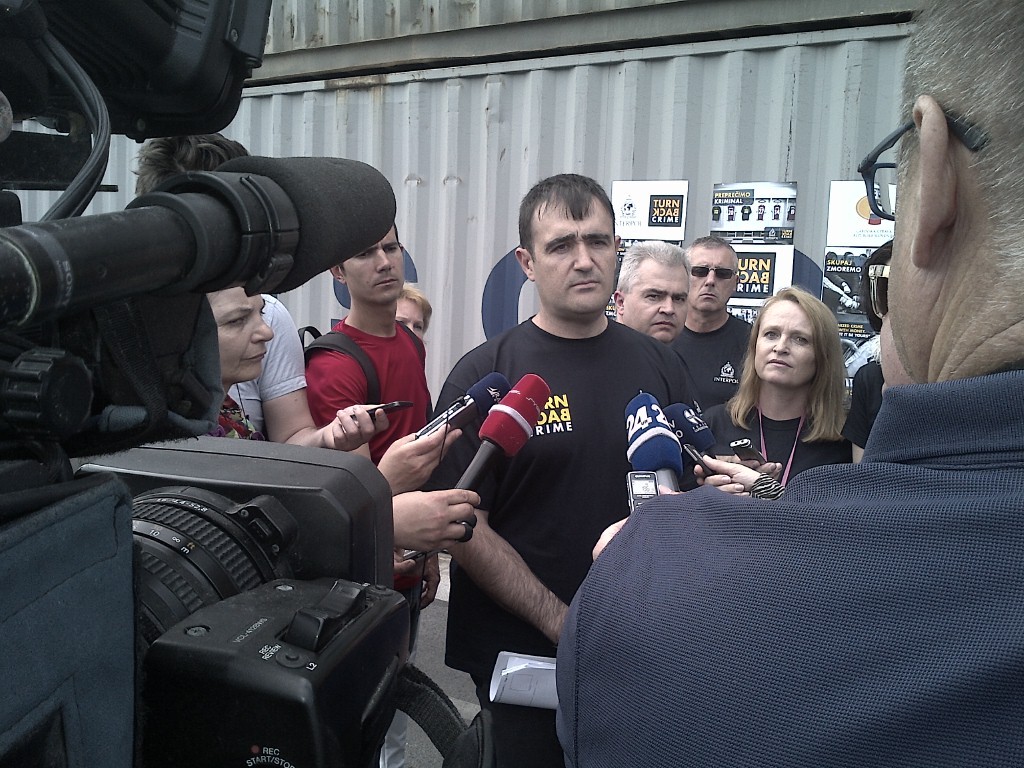 Jose Manuel Fernandez Del Canto's Speech

Turn Back Crime is the name of a global public awareness campaign that highlights the dangers of organized crime and the impact on our day-to-day lives. Organized crime starts with money, don't let it be yours, Interpol appeals and explains that underground activities of criminal networks can be fuelled by buying fake or pirated goods. It is a fact that organized criminals are flooding the market with fake and illicit goods. Not only can fake and illicit goods harm the health of humans, animals and plants, profits from their sale are used to fund other illegal activities, such as illegal trade in illicit drugs or weapons.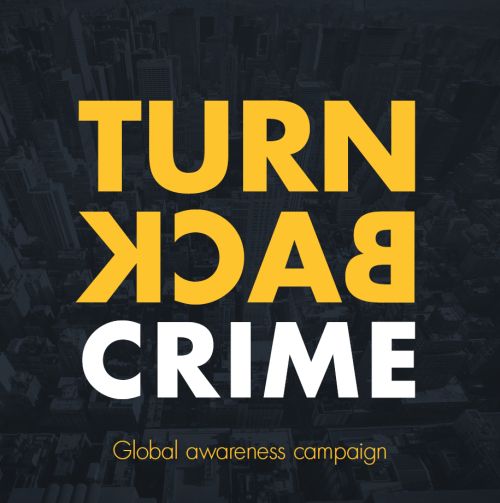 Brochure Turn Back Crime

In 2013, Slovenian Police dealt with 483 criminal offences related to organized crime
Due to its geographical location, Slovenia is the link between the western and eastern part of Europe. Its exposure to the so-called Balkan route considerably characterizes cross-border crime since domestic and foreign organized criminal groups commit criminal offences on it, primarily in connection with illicit drug trafficking, human trafficking, smuggling of people, weapons and high duty goods. In addition to traditional criminal offenses of cross-border organized crime, we have also detected manifestations of organized economic (money laundering, theft of intellectual and industrial property, corruption), general and computer crime.
The Slovenian Coast has a specific position since it lies between the Croatian and Italian border. Criminal groups have for many years exploited this fact for their criminal activities that take place across Slovenia. Out of 483 criminal offences of organized crime, which have been dealt with in the past year in Slovenia, 197 were solved in the area of the Police Directorate Koper, which further confirms the fact that organized criminal groups find the coastal region interesting. It has been recently established that less and less citizens of Slovenia are involved in human smuggling. Criminal groups from Croatia, Bosnia and Herzegovina, Kosovo and even Afghanistan have organized themselves to such an extent that they do not need help from "local" experts on safe smuggling routes. Proximity to Italy and Croatia effects the abundance of bars where prostitution takes place, which often turns into exploitation - human trafficking. Also a large supply of illicit drugs at a relatively affordable price is very attractive for drug addicts mainly from Italy, who come to the Coast for daily doses of drugs, but occasionally also for larger quantities of illicit drugs for trafficking in the nearby Trieste.
Port of Koper is an important economic and logistics channel for Central Europe, and as such often used for illegal activities of criminal groups. The port is used for smuggling illicit drugs, weapons, high duty goods and counterfeit goods, with the aim of maximizing earnings. It is the counterfeit trademarks that have a negative impact on the economy. In this context, we should not neglect the health of people, because fake goods are not sufficiently controlled in terms of the materials from which they are produced. There have already been examples of goods that contained toxic dyes and examples of fake medicines that contained harmful substances.
Several interesting cases of smuggling illicit drugs, especially cocaine, were discovered in the Port of Koper. In one case, cocaine was mixed into the shipment of an adhesive for ceramic tiles, and it was intended for the Western European market. In the second case, cocaine was mixed into the oil of a hydraulic press, and it was intended for the Balkan market. Further, large quantities of precursors for the production of synthetic drugs were seized. In the past years, the Port of Koper was very appealing to Chinese criminal groups, which were smuggling counterfeit textiles, footwear and tobacco products to Central Europe. Based on data collected in Slovenia, police forces in Central Europe were able to carry out several investigations, which resulted in the disclosure of criminal groups that were involved in the resale of counterfeit textiles, footwear and tobacco products.
Inter-institutional cooperation is very important for effective detection and prevention of organized crime. Integration and cooperation of business entities, Customs and Police is key to a successful and, in particular, effective detection and also prevention of the development of such forms of crime.

Slovenian Customs successful in detecting counterfeit goods
Slovenian Customs encounter the area of protection of intellectual property rights (counterfeits) during the import or export of goods to and from Slovenia or the EU. Customs officers inspect consignments on the basis of risk analysis, examination of documentation and physical inspection of goods. In case of suspicion that the shipment contains counterfeit goods, Customs may temporarily detain goods due to suspicion of infringement of intellectual property rights (trademark, model, patent, supplementary protection certificates, geographical indications, the copyright and related rights, protected plant species). Then they inform the consignee and the holder of intellectual property rights. The latter almost always demands the destruction of counterfeit goods, which takes place at his/her own expense under customs surveillance.
Customs officers discover the majority of counterfeit goods in the Port of Koper. Various commercial goods are forged: clothing, footwear, cosmetics (perfumes, eau de toilette), wrist watches... Most of counterfeit goods come to Slovenia in ship containers (Border Customs Office Luka Koper) and by mail (Border Customs Office Pošta Ljubljana), mostly from China, Hong Kong, Singapore and India. Goods arriving to the Port of Koper are mainly destined for recipients in other EU countries (Slovakia, Czech Republic, Hungary, Croatia, Austria) and in Montenegro. The goods arriving by mail and detained by the Customs at the main post office in Ljubljana are mainly intended for recipients in Slovenia and are purchased by individuals online. The number of seizures of counterfeit goods has been increasing in recent years and also their estimated value is higher each year.

Data on counterfeit goods
2013
In 2013, Customs officers detained counterfeit goods on 1,334 separate occasions, which is the highest number in recent years. Slovenian customs officers discovered and seized a record EUR 19 million in counterfeit goods in 2013. A total of 198,340 items of counterfeit goods were seized last year, most of them lighters, watches, footwear and toys, but fake logos of trademarks prevailed.
2014 (at national level)
During the first four months of 2014, customs officers detained goods on 679 occasions due to suspicion of infringement of intellectual property rights (which represents more than 50 % of cases last year). The retained parcels contained 200,032 items in estimated total value of 5,968,575 EUR. Most parcels were detained at the Border Customs Office Pošta Ljubljana, while most quantity was seized at the Border Customs Office Luka Koper. The counterfeit goods were mostly comprised of sports shoes, clothes and perfumes.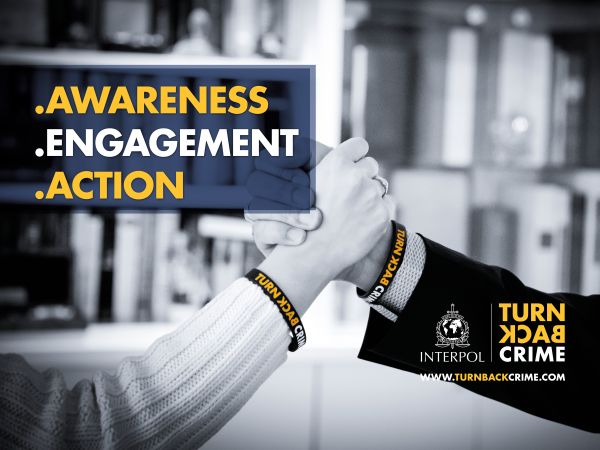 2014 (at the Koper Customs Office level)
This year, the Customs Office Koper dealt with 91 cases of infringement of intellectual property rights. In these cases, the intellectual property right-holder confirmed that these were in fact forgeries and demanded the destruction of goods. As for quantity, the outstanding seized items are:
Eau de toilette: 56 parcels, 20,279 kg, 59,365 items, trademark Dolce & Gabbana, Carolina Herrera, Chanel, Paco Rabanne, Versace...
Wrist watches: eight parcels, 1,791 kg, 10,638 items, trademark Dolce & Gabbana, Roberto Cavalli, Giorgio Armani, Guess, Rolex, Casio...
Electric sweepers, steam cleaners: four parcels, 3,181 kg, 2,322 items, trademark Swivel Sweeper, H2O...
Quantity and value of detained items from 2012 till 2014 (national level)
| | | | |
| --- | --- | --- | --- |
| | 2012 | 2013 | 2014 (January-April) |
| Number of seizures | 555 | 1334 | 679 |
| Counterfeit items | 830,867 | 198,340 | 200,032 |
| Estimated value in € | 4,310,459 | 18,924,304 | 5,968,575 |

Other contraband goods
The Port of Koper is a part of the EU external border. Effective detection and prevention of various contraband goods (counterfeit items, illicit drugs, cigarettes, food ...) does not only mean better safety for the residents of Slovenia, but also better safety for the residents of all 28 EU countries and the EU environment. The Customs Administration of the Republic of Slovenia is participating in joint operations (in the entire EU area or in cooperation with specific states or authorities) that focus on detecting counterfeit and contraband goods as well new methods of smuggling and smuggling routes.

Exceptional cases of discovered contraband goods in the Port of Koper in recent years
2014: more than 14 tons of smuggled cigarettes (Egypt)
2013: five 200-litre barrels (1000 l) of precursors for the production of ecstasy (China)
2013: more than 24 tons of counterfeit spray (herbicide) of the trademark Syngenta (China)
2013: several cases of cold weapon smuggling: 1,880 telescopic batons, 7,954 electroshock weapons, 4,997 special blades, 2,792 knuckledusters and 898 num chucks (China)
2013: 13 and 10 tons of tobacco for water pipes (Dubai, Jordan)
2012: 10.6 tons of smuggled cigarettes (Dubai)
2012: together with the criminal police, a delivery of precursors was controlled and accompanied to Hungary, then to the Netherlands, where the seizure of 150 barrels of 2-phenylacetoacetonitrile, i.e. APAAN, weighing 3,450 kg was carried out
2011: 13.5 tons of smuggled cigarettes (Dubai)
2011: 4,376 of counterfeit Slovene yearly motorway vignettes (China)
2010: 2,028 of counterfeit chain saws (China)
2010 - 2014: more than 20 tons of undeclared foodstuffs of animal origin (China)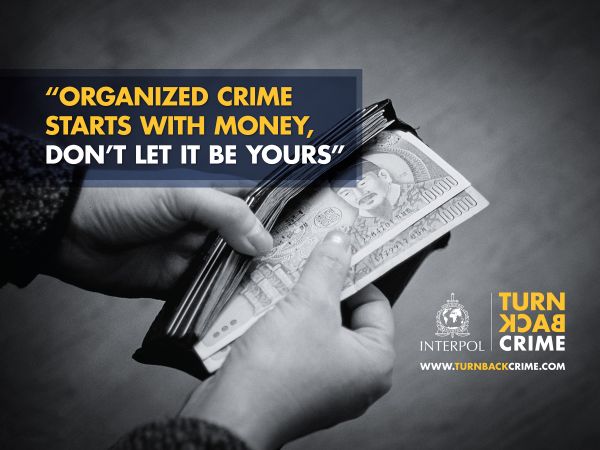 Role of Interpol in the fight against organised criminal groups
INTERPOL is the largest police organisation and consists of 190 member states. The police of each Member State of INTERPOL have established a special office, which acts as the central focal point for international police cooperation, and this office is called a National Central Bureau (NCB), which is connected with Member States of the Organization through a protected communications network of the Organization called I-24/7. The objectives of INTERPOL are to ensure and promote the widest possible mutual assistance between all police authorities within the framework of national legal systems existing in different countries and in the spirit of the Declaration of Human Rights.
The entire Criminal Police Directorate represents the National Central Bureau of INTERPOL Ljubljana, although the international police cooperation in the scope of INTERPOL is actually conducted at the International Police Cooperation Division that performs tasks for the needs of the Slovenian police, judicial authorities, Customs etc. A customs liaison officer who is responsible for the exchange of information and who has access to all services provided by Interpol to Members States is also conducting tasks at the International Police Cooperation Division.
In 2013, the Slovenian police received 81,301 messages via communications network I-24/7 (2012: 76,833 messages; 2011: 73,557 messages) and sent 10,653 messages (2012: 9,677 messages; 2011 8,875 messages), which means that the scope and the intensity of cooperation are increasing from year to year.
The Slovenian Police has been a trustworthy partner of INTERPOL for more than 20 years and has been contributing actively to successful performance of tasks of the Organisation in an effort to attain our common objective, which is to create a safe world. It has been said at the highest levels that INTEPOL held a special place in the strategy of international police cooperation in the Republic of Slovenia.
In April 2009, Slovenia implemented the complete integration of INTERPOL's databases into the national police system, enabling direct access to INTERPOL data bases on wanted persons, stolen motor vehicles and stolen and lost travel documents. Ever since, every Slovenian police officer can simultaneously check data in the national police system, SIS and INTERPOL databases with only one query. Consequently, we attained one of the main INTERPOL's objectives, which is to bring closer its services to police officers in the field.
It is clear that transnational organized crime networks are behind the trafficking of various commodities, such as illicit goods, fake medicines, drugs, arms and even people. As well as affecting the global economy, organized crime puts individuals at risk.
Their health is endangered by poor quality counterfeit products; their financial safety is compromised by attempts to steal their personal data; and children face threats such as online grooming and sexual abuse.
The campaign Turn Back Crime provides advice on how to avoid the dangers of organised crime and how each individual, through his behaviour, can also help reduce the amount of money driven by crime syndicates into their illegal activities.

Together, we can reduce the impact of organised crime, turn back crime and increase safety.