The Slovenian foreign minister Dimitrij Rupel, Chairman-in-Office of the Organisation for Security and Cooperation in Europe (OSCE), paid a working visit to Kosovo on 11 January 2005.
He discussed the political and security situation as well as the decentralisation process in the province with representatives of international community, Kosovo authorities and Kosovo Serbs. He also met with representatives of the Slovenian police and army participating in the building of peace and stability in the region as part of the UNMIK, CIVPOL and KFOR forces.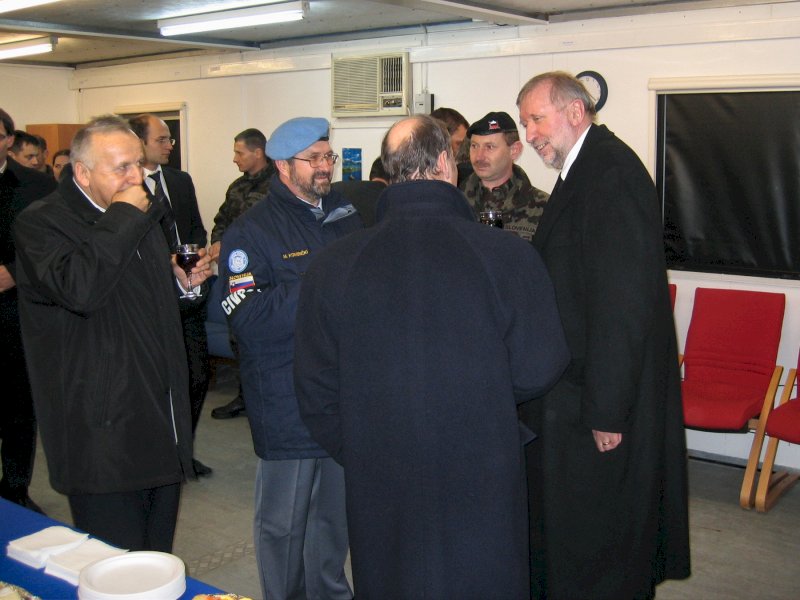 In his address to police officers and soldiers, Minister Rupel thanked them for their good work in the past and said that Slovenia would continue with its efforts for peace and stability in the Balkans not only because it is a country which successfully and relatively quickly managed to join the European family from the once common political system but also because it assumed the OSCE chairmanship in what could be a crucial year for Kosovo, when talks about its status are expected to begin. Slovenia is very valuable in this process as it is very familiar with these issues, which have to be addressed with dialogue and by European standards. It is better to achieve the europeisation of the Balkans than the balkanisation of Europe.
During a short informal meeting that followed, the heads of the police and army contingents, senior police inspector Matjaž KOMERIČKI and captain Branko LORENČIČ thanked Minister Rupel for his visit and his words of encouragement and presented him with symbolic gifts - unit badges. Before he had to leave due to other engagements Mr. Rupel inquired about life and security conditions in Kosovo. Before departure he thanked the police officers and soldiers once again for their contribution and wished them successful and safe work in the future.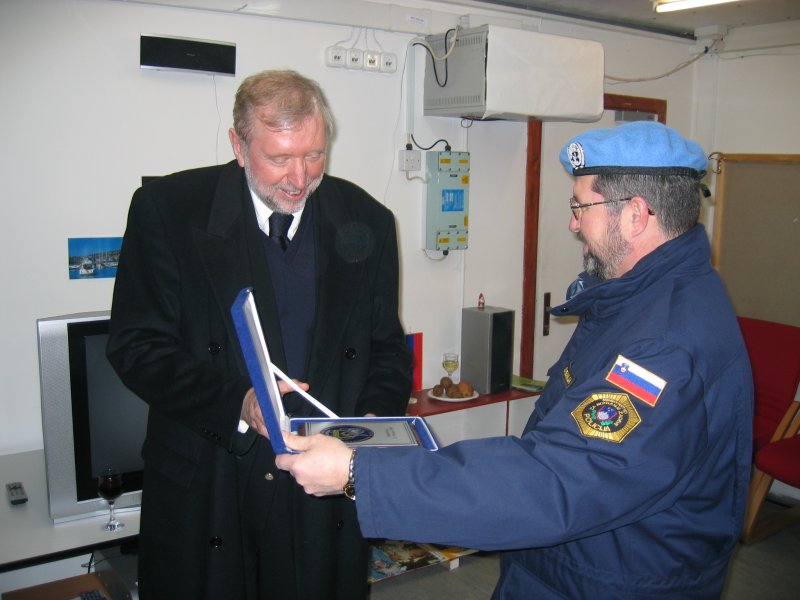 Text and photos: Dušan Klobasa and Matjaž Komerički