A conference for South Eastern European countries on Combating Organised Crime and Strengthening Border Security started today, 9 April 2013, and will be held until 11 April 2013.
The purpose of the conference is to bring together different academic institutions, state organisations and agencies of the South Eastern European region in order to strengthen the cooperation of law enforcement authorities and border control authorities and respond jointly and effectively to organised crime.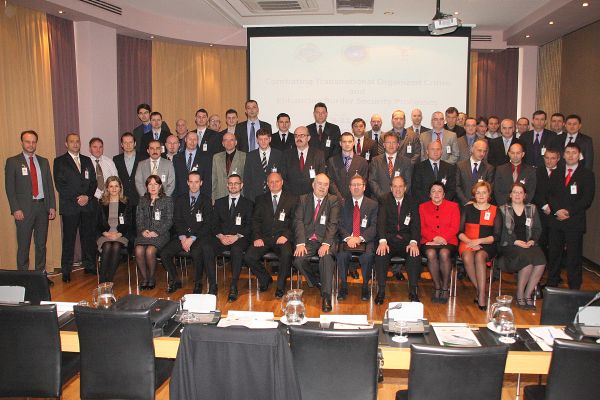 In their discussions, the experts will focus on topics such as weapons trafficking, police cooperation measures, witness protection measures and the challenges of efficient border surveillance in the region. The conference is attended by the representatives of Bulgaria, Bosnia and Herzegovina, Montenegro, France, Croatia, Kosovo, Macedonia, Romania, Slovenia, Sweden, Turkey, the USA, as well as by the representatives of Interpol, the Frontex Agency, Organisation for Security and Cooperation in Europe (OSCE) and George C. Marshall Centre.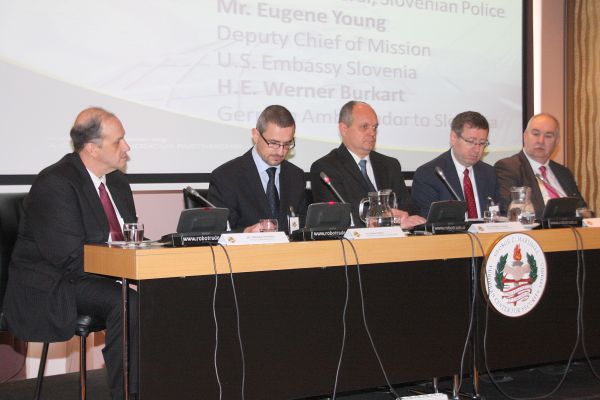 At the opening of the conference, the participants were addressed by the German Ambassador to Slovenia Werner Burkart, Deputy Chief of Mission at the U.S. Embassy in Slovenia Eugene Young, Director General of the Police Stanislav Veniger and other distinguished guests.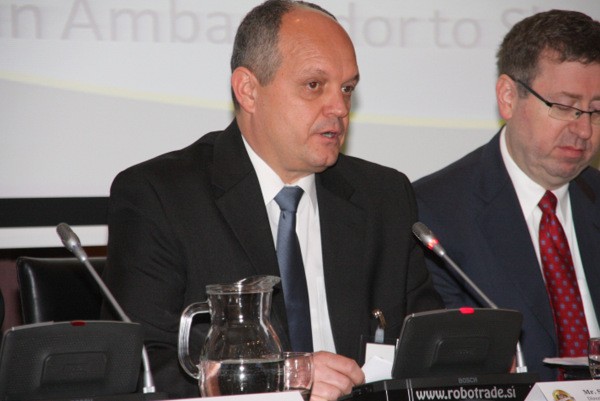 Audio recording of the speech by Stanislav Veniger, Director General of the Police (in English) (mp3)
Speech by Stanislav Veniger (in English)

In his speech, the Director General of the Police underlined the need to seek synergies between different services and agencies in the region with the objective of effectively combating organised crime. " Financial and economic instability all over Europe also plays a role in the functioning of organised criminal groups. The crisis in the region will undoubtedly cause fiercer competition among these groups and make them even more unscrupulous in pursuing their goals. This calls for a joint response and targeted action by all the competent authorities in the countries," Veniger emphasised.
The conference is organised by the George C. Marshall European Centre for Security Studies in cooperation with the Slovenian Association of Corporate Security and the Slovenian Police.