On 8 June 2011, the Ministry of the Interior, the Sever Ljubljana Police Veterans Society and the Municipality of Log-Dragomer jointly unveiled a memorial commemorating Slovenia's Independence War activities, particularly the storage of the computer and microfilmed data records and registers of the interior authorities at a secret location.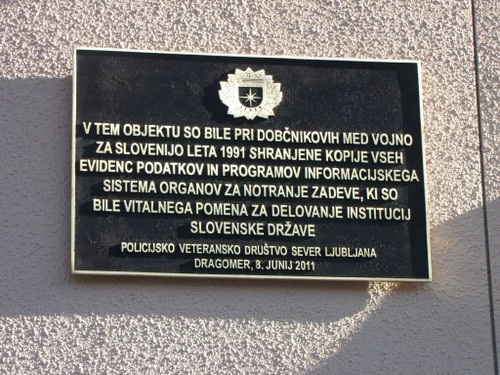 The data copies included over ten national registers and population records, and the operational and logistic records of internal authorities which were of vital importance for the functioning of the authorities and institutions of the independent state. These copies were stored by Matej Dobčnik who was awarded a bronze badge in 2001 in recognition of his contribution to security.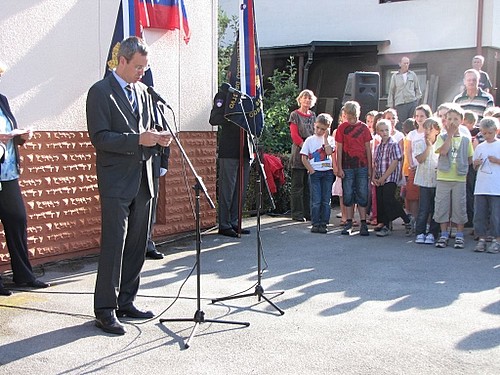 The address was delivered by Director of the IT and Telecommunications Office (GPD) Andrej Bračko.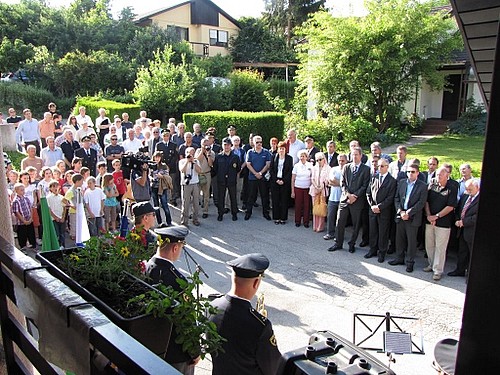 The ceremony held to commemorate the safe processing and use of data and the operation of the information system was also attended by Deputy Director General of the Police Matjaž Šinkovec and Director of the IT and Telecommunications Office (GDP) Andrej Bračko.