On Saturday morning, 9 September 2023, a 42-member Police Orchestra rocked the capital by taking a short "musical march" through the centre. Passers-by were enthusiastic! And there were also many who came to the city centre that morning just to see them perform. The news that they were going to play in the centre of Ljubljana spread quickly among both Ljubljana residents and tourists.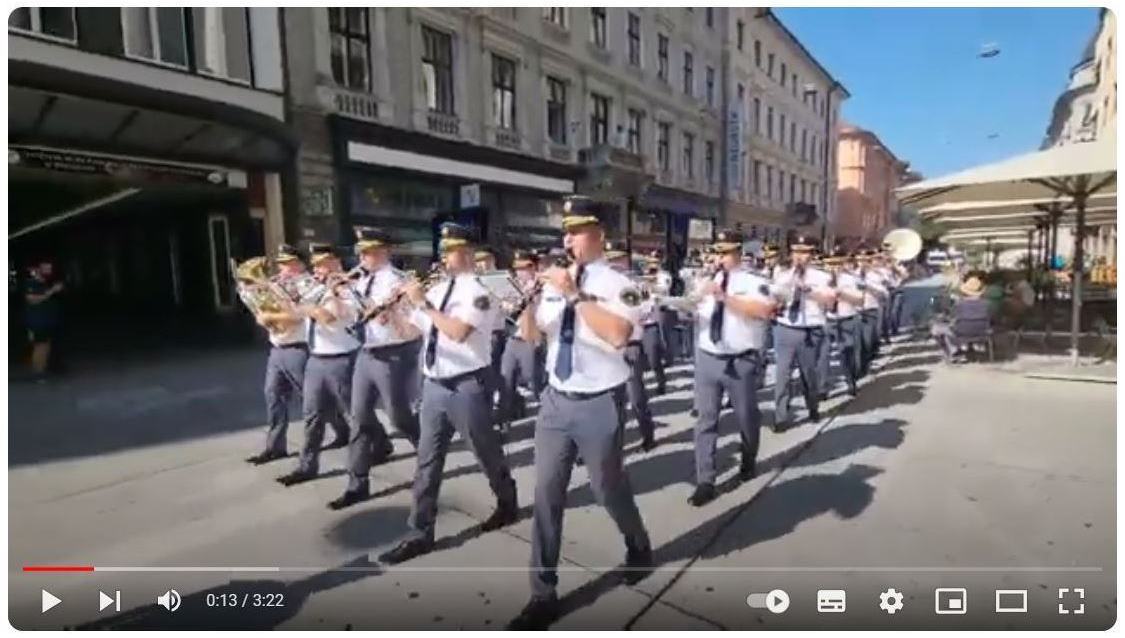 The members of the Police Orchestra decided to simply take advantage of the beautiful sunny weather and brighten up the day for the residents and visitors of the Slovenian capital. Their performance was also intended to cheer people up after such a difficult August for the whole of Slovenia and to give them some hope and joy in life again. Among those affected by the floods were police employees, for whom we are raising funds to help them get back on their feet again after the huge losses.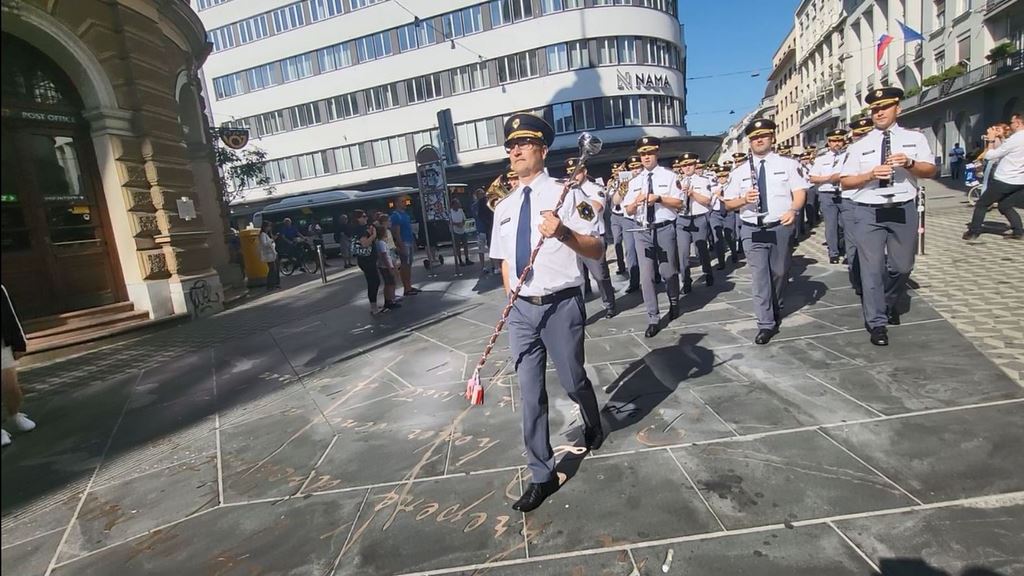 The Police Orchestra started its Saturday musical march in front of the Museum of Modern Art, from where the 42-member orchestra marched down Cankarjeva and Čopova Streets, across Prešernov Trg towards the Ljubljana City Hall on Mestni Trg, and then back the same way. They played some of their most beautiful and recognisable melodies and marches, which passers-by were able to listen to and accompany them on their way.