On the occasion of the Statehood Day, the Slovenian Embassy in Croatia hosted a diplomatic reception on Tuesday, 20 June 2023, attended by high-ranking representatives of official Croatian institutions and the diplomatic corps, as well as representatives of the Slovenian minority in Croatia.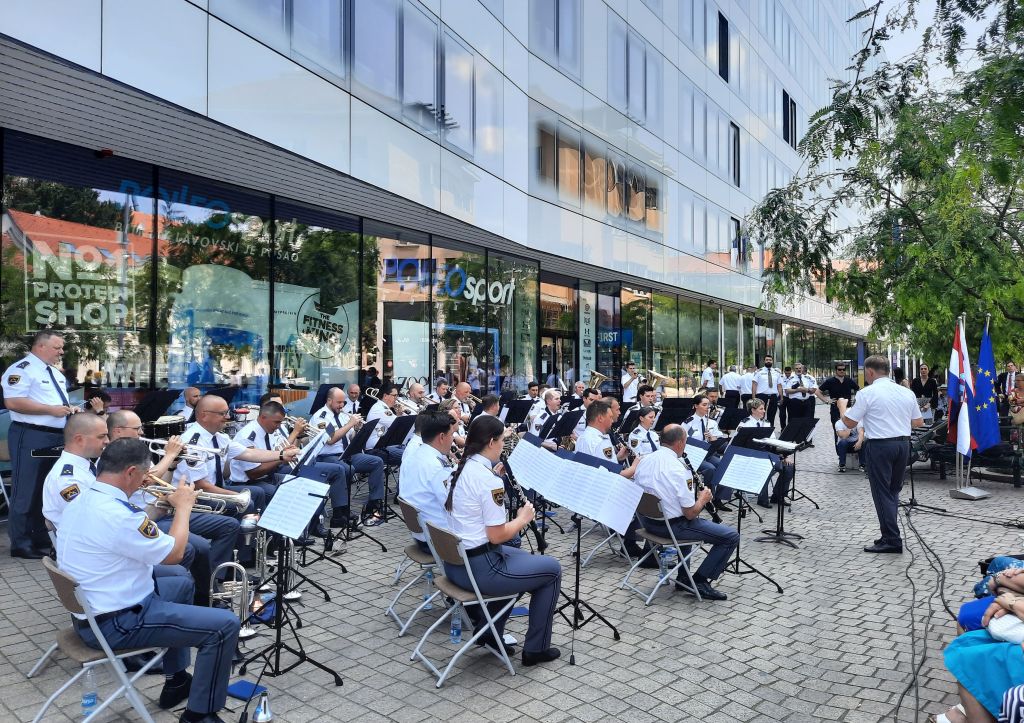 The ceremony, which was held in Zagreb's European Square, was also attended by the Acting Director General of the Police, Senad Jušić, and Deputy Director General of the Croatian Police, Jozo Šuker.
The Police Orchestra performed at the event, promoting Slovenia and the Slovenian Police. The Orchestra was joined on stage by the Croatian police a cappella band, Klapa St. Mihovil, and the renowned Croatian cellist Ana Rucner, who is the promoter of the campaign "Fewer guns, fewer tragedies".
In the spirit of good neighbourly relations and strengthening friendship between Slovenes and Croats, the event was also organised to mark the tenth anniversary of Croatia's accession to the European Union on 1 July 2023, and this year's joining of the Schengen area. The Slovenian Police Attaché in Zagreb, Srečko Jarc, played an important role in organising the event.