With a view to promoting cooperation between all the institutions involved in airspace security, on Tuesday, 20 September, representatives of the police, army and airport services organised a joint training exercise for the purpose of practising procedures in the event of a terrorist hijacking.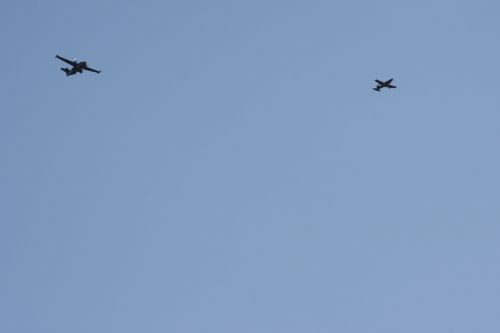 The joint training exercise, which was set up in order to practise police and army procedures, as well as the procedures of Ljubljana Jože Pučnik Airport's airport services, was held within the framework of the Slovenian Armed Forces' "Izziv 2011" tactical exercise.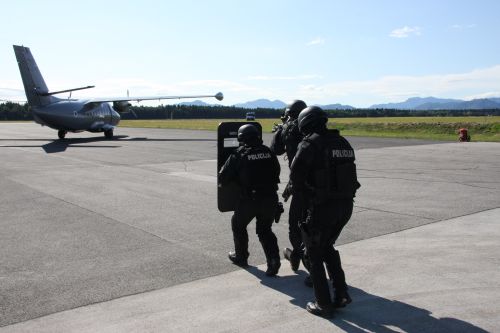 According to Željko Savič of the General Police Directorate, the police participated in the joint training exercise with all the operative police units that participate in solving such crisis situations: criminal investigators from Kranj Police Directorate, police officers from Brnik Airport Police Station, members of the Special Unit, representatives from the Operations and Communications Centre, police negotiators and IT specialists.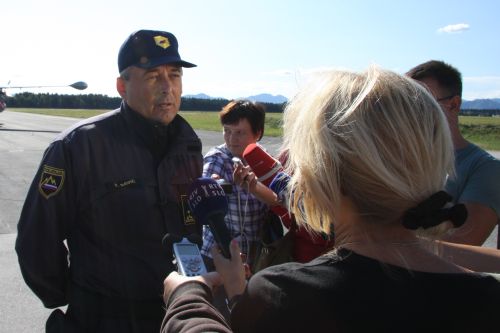 The training exercise demonstrated the good levels of cooperation that exist between the services as well as the excellent physical and mental condition of the individual units' representatives. Nevertheless, despite their excellent skills and the successfully completed training exercise, we all hope that these soldiers, police officers and airport service representatives never need to put their skills to use.