On 5 April 2012 a documentary film Du baro mesto by Šarenka Hudorovac was shown and a photography exhibition Snapshots from Roma Life was opened at the Police Academy to mark the International Roma Day.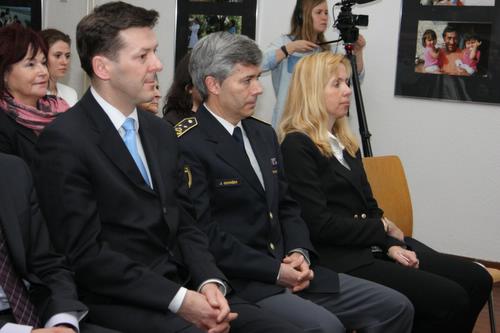 The film screening was attended by the State Secretary at the Ministry of the Interior Robert Marolt, Director General of the Police Janko Goršek and his deputy Tatjana Bobnar.

The Slovenian Police devote a lot of attention to human rights protection, both within education programmes for police officers and their further training. Human rights are an integral part of theoretical and practical education programmes of the Police Officers School as well as the training provided by the Training Centre of the Police Academy. Human rights are part of the curriculum at the Police College, where officers receive additional and in-depth formal education. Police education also includes topics of anti-racism, tolerance and understanding diversity.