Stopping in tunnels or under overpasses on motorways and expressways In a storm and hail is extremely dangerous.
Unfortunately, some irresponsible drivers still stop their vehicles in tunnels, on parking lanes, turn or even get out of vehicles during a storm on the highway. In doing so they endanger themselves as well as other road users, as congestion or dangerous collisions and accidents can occur.
Therefore, we warn all drivers of some rules they must follow:
The driver can stop his vehicle on the parking spaces of the rest areas, but not on the parking lanes or even on the carriageway!
It is prohibited to drive, park or stop on the shoulder of the motorway and expressway, except in emergencies and when stopping to provide the necessary assistance. It is also forbidden to turn, reverse (driving in the opposite direction is deadly!), stop or park on the motorway and expressway.
The same goes for tunnels and overpasses!
During storms or similar events, we recommend that you drive with extreme caution and adjust your driving speed to the conditions. If you are on the motorway at the time, leave the traffic at the first suitable place (rest area, exit, etc.), and then find a suitable shelter for the vehicle, where this is allowed.
When traffic is heavier, it often happens that a vehicle overtaking the vehicle in front of it is driving at a lower speed than allowed. Drivers driving behind such a vehicle should be patient. The use of sound and light signals is only permitted when the driver himself or someone else is at risk. Therefore, we especially recommend establishing a sufficient safety distance and patience until the driver in front of you finishes overtaking.
Heavy rain, showers and hail can cause debris on the roadway, which is usually not immediately removed from the roadway. Drivers, especially motorcyclists, should be even more careful in such situations!
Observe all traffic signs: the red light in front of the tunnels, which forbids the driver to drive into it, floor markings, etc.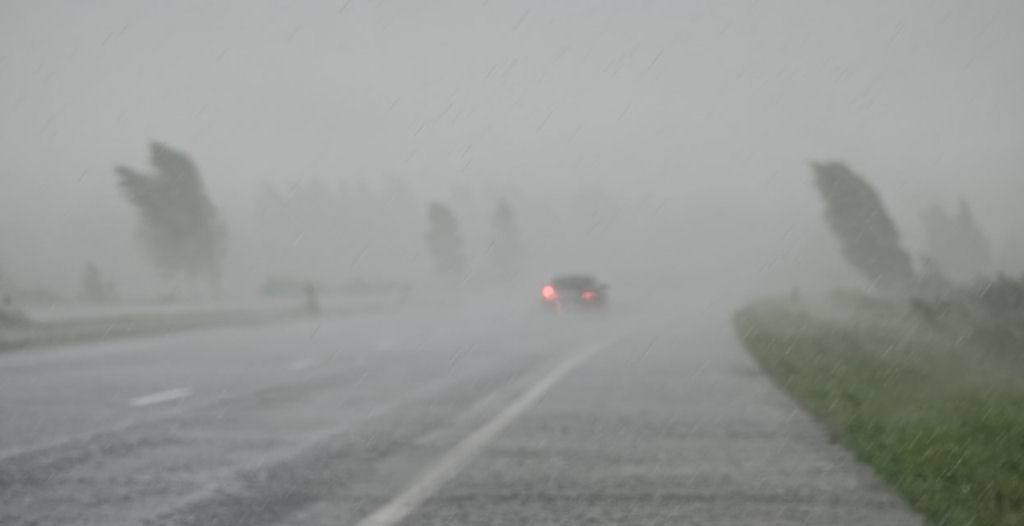 Related content