Slovenian Police Orchestra in collaboration with 27 police bands from 26 countries, has released a musical tribute to celebrate and commend the noble efforts of front line workers globally, and to also spread a message of unity and hope across the world. Police bands from across the globe participated in this orchestral ensemble composition, as a socially-distant, global message of thanks and hope, and to show that the world is united and that humanity binds us together.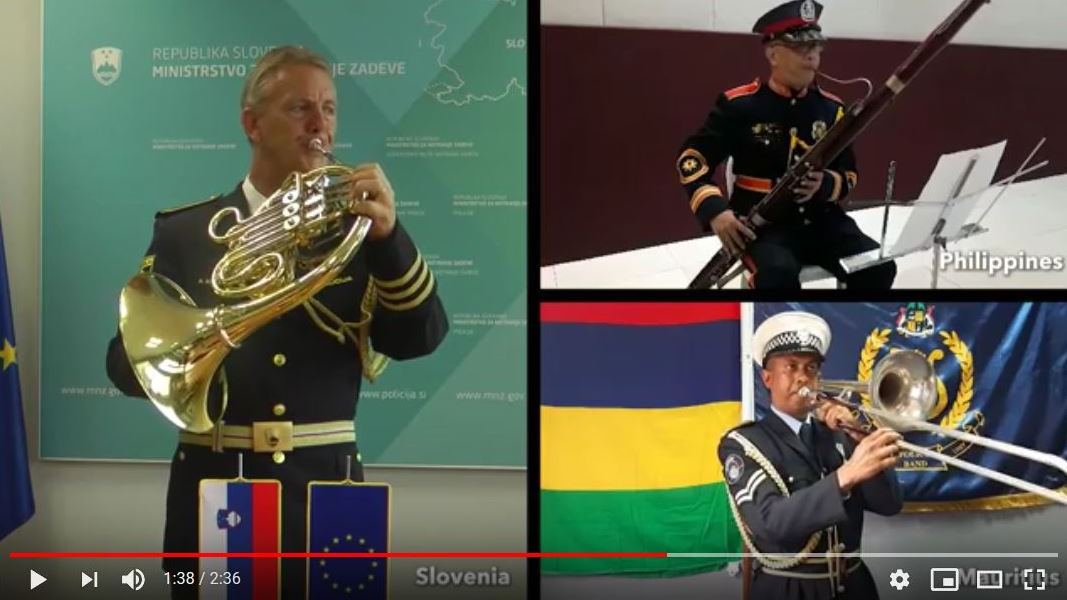 Performers from Australia, Austria, Bahrain, Brunei Darussalam, Burkina Faso, Colombia, Czech Republic, Ghana, Guatemala, Israel, Italy, Lithuania, Mauritius, New Zealand, Peru, Philippines, Poland, Portugal, Senegal, Singapore, Slovakia, Slovenia, South Korea, Taiwan, United Arab Emirates and the United Kingdom came together to virtually perform the score of Verdi's The Triumphal March from the world-renowned opera Aida, as a message of hope.
"In the Police Orchestra, we were honoured by the invitation to participate in the international project Frontline Workers Music Tribute and to honour, together with police orchestras from other countries, the work of all the professionals fighting the Covid-10 pandemic on the frontlines. These professionals include paramedics, firefighters, humanitarian workers, etc., and, not least, our fellow police officers, both in Slovenia and in practically all other countries in the world", said Marjan Grošelj, the head of the project and Assistant Head of Police Orchestra, on the occasion of today's release of the video.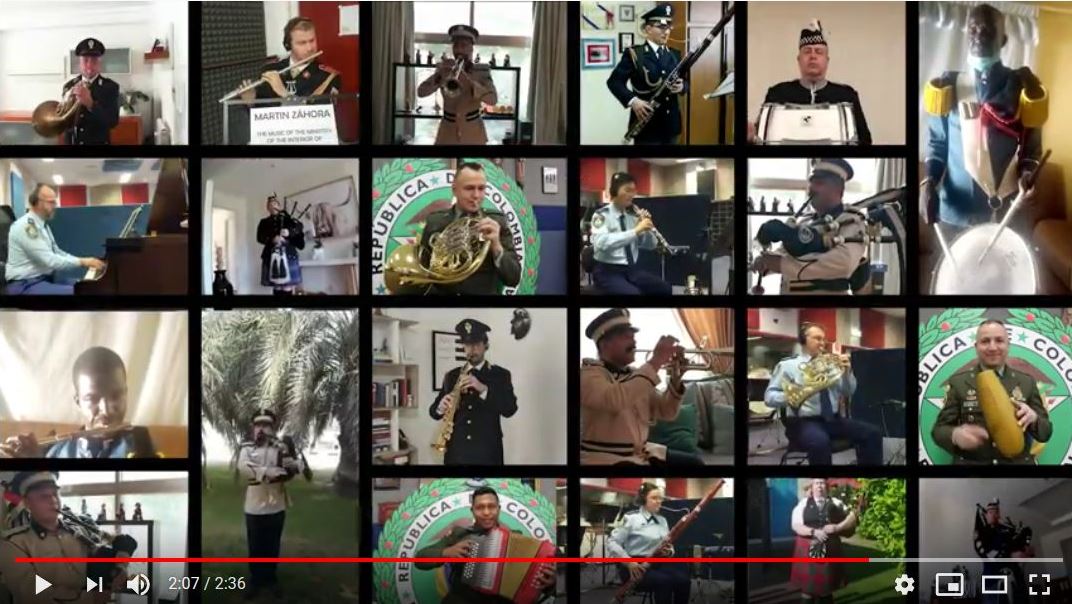 Covid-19 stopped the world in its tracks but a valiant effort from front line workers contributed to vital services continuing nearly uninterrupted. This video is a tribute to those workers and a thank you to them for their commitment. The musical tribute can be accessed here.
Thank you to each band that contributed:
Australian Federal Police Pipes and Drums
Bahrain Police Band
Band of the Castle Guards and Police of the Czech Republic
Banda de Música de la Policía Nacional del Perú
Banda Marcial de la Policía Nacional Civil de Guatemala
Colombia Police Orchestra
Ghana Police Band
Glasgow Police Pipe Band, United Kingdom
Israel National Police
Italy State Police Fanfara
Korean National Police Orchestra, South Korea
Main Police Band of Senegal Police
Mauritius Police Band
National Police Music Band, Burkina Faso
New South Wales Police, Australia
New Taipei City Police Department, Taiwan
New Zealand Police Pipe Band
Orchestra of Ministry of Interior of the Slovak Republic
Philippines National Police Combo
Polish Police Band
Portuguese National Gendarmerie
Royal Brunei Police Band
Ministry of Interior - Sharjah Police Sciences Academy (United Arab Emirates)
Singapore Police Force Band
Slovenian Police Orchestra
Vienna Police Orchestra, Austria
Wind Orchestra of the Lithuanian Ministry of the Interior