On the basis of an amendment to the Ordinance on the temporary partial restriction of movement of people and on the prohibition of gathering of people to prevent the spread of COVID-19, which was adopted on Saturday and enters into force on 21 December 2020, the Littoral−Inner Carniola (Primorsko-notranjska) statistical region has joined the regions with the best epidemiological situation.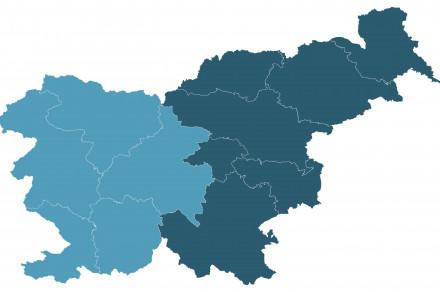 Through to 23 December 2020, in the following statistical regions:
Upper Carniola (gorenjska),
Coastal-Karst (obalno-kraška),
Central Slovenia (osrednjeslovenska),
Gorizia (goriška),
Littoral−Inner Carniola (primorsko-notranjska) - valid as of 21 December,
movement is no longer restricted to the area of the municipality but to the area of the entire region. It is only permitted to travel within the statistical region where a person has permanent or temporary residence. Crossing the boundaries between statistical regions is not allowed.
This applies to:
Individuals, or persons in the same household, who have permanent or temporary residence in this statistical region, and
People who have the Covid-19 tracing #OstaniZdrav app installed on their mobile devices and permanently activated.
However, other restrictions remain in place, i.e. the 9pm-6am curfew and the ban on any gathering of people.
Related content
Measures to contain the spread of COVID-19 infections
The #OstaniZdrav mobile application