As part of the Slovenian Development Cooperation Program, from 29 June to 2 July 2021, workshops were conducted in North Macedonia needed for the development of capacities in conducting financial investigations and for confiscating assets of crime and property of illegal origin from criminals.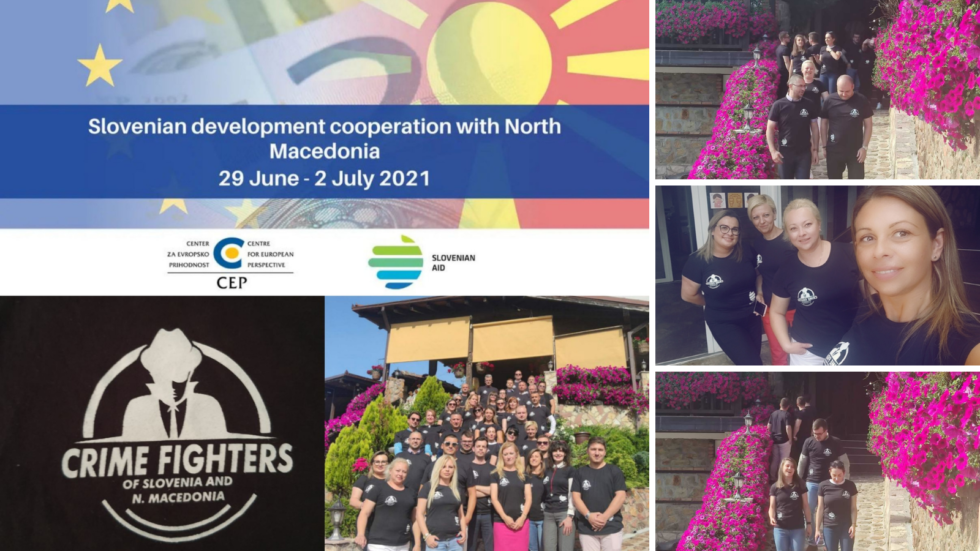 The European Union pays particular attention to the prevention and fight against organized and serious crime by stepping up the activities of law enforcement agencies to confiscate proceeds of crime and property of illegal origin. This issue is important within the EU, as well as in the integration of the Republic of North Macedonia into the European Union. Financial investigations will be one of the key indicators that the EU will monitor when assessing the fulfilment of the criteria for EU membership.
Financial investigations are an extensive professional interdisciplinary field, where Slovenian development cooperation has been providing support to law enforcement agencies in North Macedonia for several years, and this time the work was carried out by exchanging expertise in analytics and standard operating procedures in conducting financial investigations. Thirty-two representatives of all relevant Macedonian institutions actively attended the workshops: the Ministry of Interior, State Prosecution, Financial Police, Customs Administration, Tax Administration and Financial Intelligence Office. On the Slovenian side as well, comprehensive cooperation was ensured - representatives of key Slovenian bodies for conducting financial investigations participated: the Ministry of the Interior and the Police, State Prosecution for Organised Crime and Corruption and Financial Administration.
The project is part of programme activities of the Slovenia's Development Cooperation Programme financed by the Ministry of Foreign Affairs of the Republic of Slovenia and carried out together with the State Prosecution, Financial Administration, Ministry of Interior and Police of the Republic of Slovenia.
Photo: Centre for European Perspective