As part of efforts to improve safety on motorways and expressways, police stepped up motorway checks yesterday, 29 June 2023, to ensure that drivers maintain a safe driving distance. During the eight-hour enforcement, nearly three hundred offences were detected.
Restructured traffic police units and innovative approach leading to more effective enforcement
Using radar speed guns on motorway overpasses, ten police officers identified a wide range of offences and reported them to 42 police officers who pulled over the offenders and conducted police procedures. During the eight hours of checks, the police identified 284 offences of inadequate following distance, of which 100 were committed by drivers of heavy goods vehicles.
71 drivers exceeded the maximum speed limit. The fastest driver on the Dolenjska motorway drove at 214 km/h. The police detected 17 offences of HGV overtaking and some offences relating to the use of mobile phones, lack of seatbelts, overloaded vehicles, vehicle faults, etc.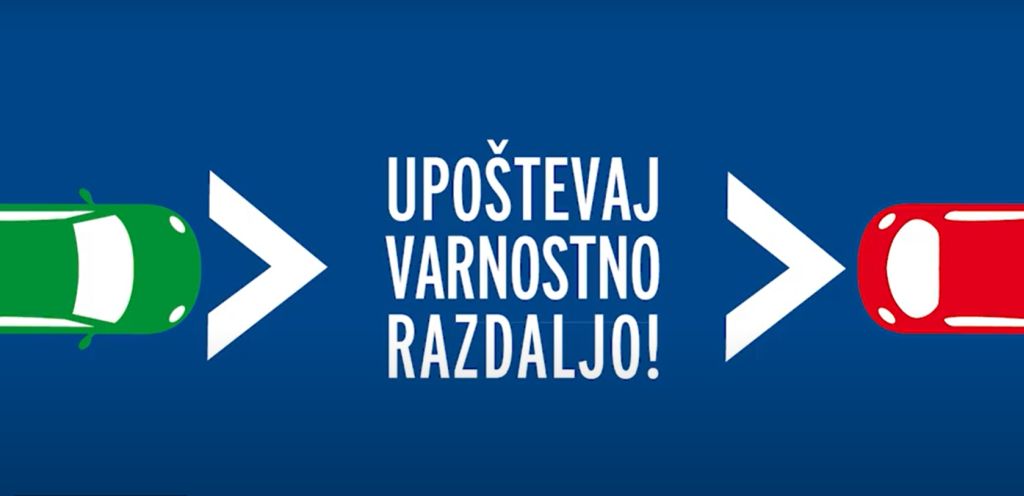 One of key factors in rear-end crashes is improper following distance
Improper following distance combined with speeding is a key factor causing accidents on Slovenia's roads. In case of HGVs not maintaining a safe following distance, the results of traffic accidents can be catastrophic. Recent road accidents on our motorways show that even slight instances of careless driving pose a risk to life and can cause substantial material damage.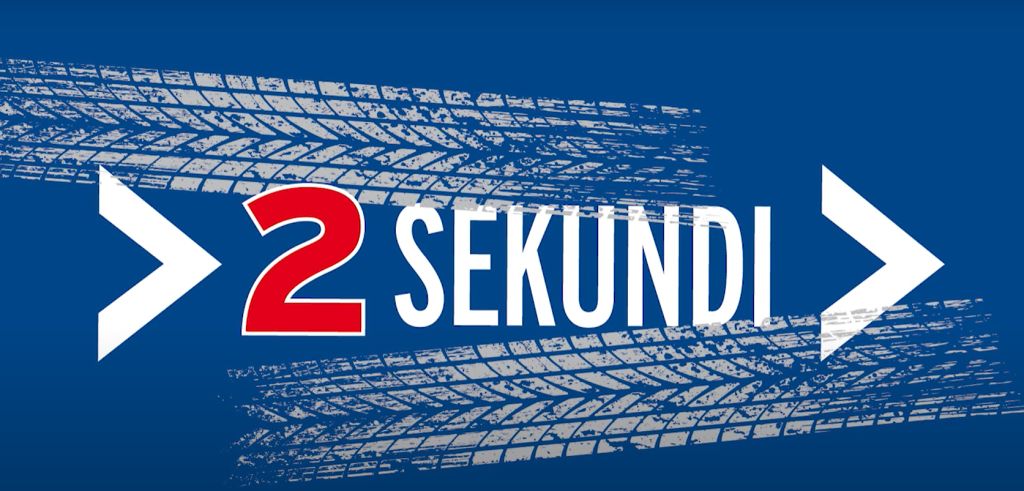 Follow the two-second rule
As per the Road Traffic Safety Act, a driver has to maintain adequate distance between themselves and the vehicle driving in front of them. The minimum distance between two vehicles must not be shorter than the distance covered by the vehicle in two seconds at the speed at which it is travelling. A rule to follow is to keep at least two seconds of space between your vehicle and the one in front of you.
Where, under good driving conditions, traffic is slowing down, the following distance may be reduced, but it should not be shorter than the distance covered by the vehicle in one second at the speed at which it is travelling.
How to measure a safe distance between yourself and the car in front of you? Use the two-second rule like this: identify a fixed object near the road, such as a road sign or another roadside marker; note when the rear bumper of the vehicle ahead passes that marker, then see how many seconds it takes for you to pass the same spot – count "1-1,000; 2-1,000". If it is not at least two seconds, leave more space and increase your following distance.
Traffic congestions are no place for road rage
As Slovenia's motorways are very busy during summer holidays, the police urge all drivers to strictly observe the traffic code. Absence of road traffic offences significantly reduces the risk of accidents. Be courteous and drive with due care and attention.

In the event of traffic congestion, think first of those who may be injured in an accident at the front of the queue waiting for help, so always help form an emergency corridor, as it saves lives.
Commercial drivers, observe traffic restrictions for heavy goods vehicles
The police urge HGV drivers to comply with the Order on road traffic restrictions in Slovenia, which imposes traffic restrictions for specific periods or weather conditions and applies to HGVs with a total weight of over 7.5 tonnes.
During the tourist season (i.e. from the last weekend in June to the first weekend in September), the HGV driving ban extends to Saturdays between 6 am and 4 pm on the Primorska motorway and other important roads in the region, and between 8 am and 1 pm on all other motorways.
Last Saturday alone, 38 HGV offences were identified by the Ljubljana traffic police in just three hours. A fine to be imposed for such offences is EUR 300 for commercial drivers and EUR 1,000 for transport companies.
Help us keep Slovenian roads safe during this summer.