In these days, reconstruction works are carried out on several section of the motorway cross, causing occasional traffic jams and longer vehicle queues. Today, on 22 June 2009, we presented at the Barje resting place activities of the police for dealing with the forecast traffic congestions; these activities are aimed at ensuring safety in road traffic during the tourist season.
The activities of the police were presented by Matjaž Leskovar, Higher Police Inspector in the Traffic Police Section at the General Police Directorate, who gave advices to drivers what to do to avoid dangers associated with such traffic jams.

He warned drivers to that in case of traffic jams they must observe traffic signals. They must observe the following:
on the narrowed part of the road, drivers should move from two lanes into one lane according to the so-called zip system, which means that drivers move into one lane alternately one after another one from the left and one from the right lane (envisaged fine for non-observance of this rule is 40 euro);
in a traffic jam, drivers should leave enough space between the queues for possible passage of emergency vehicles (foreseen fine for violation is 200 Euro);
it is not allowed to drive, park or stop on the emergency lane and driving lane and in the tunnels, except in case of an emergency (foreseen fine for violation is 260 Euro)
Advices for drivers
Leave home in good time to avoid possible traffic jams and peak hours.
Before departure check if the vehicle is technically in good condition.
Drive in a good mental and physical condition, as alcohol, drugs and psychoactive drugs and other psychoactive substances and fatigue substantially affect the safe and reliable participation in road traffic!
Follow traffic information for possible traffic jams and dense traffic, traffic accidents, work on roads and at toll stations, etc and, if possible, travel when there are no jams on roads.
If you cannot avoid the congestion, remain tolerant and consequently observe road traffic regulations (drive at a suitable safety distance and with the speed adjusted to weather conditions, do not overtake, ...).
Keep driving accessories (bulbs, warning triangle, first aid,...) within reach in your car.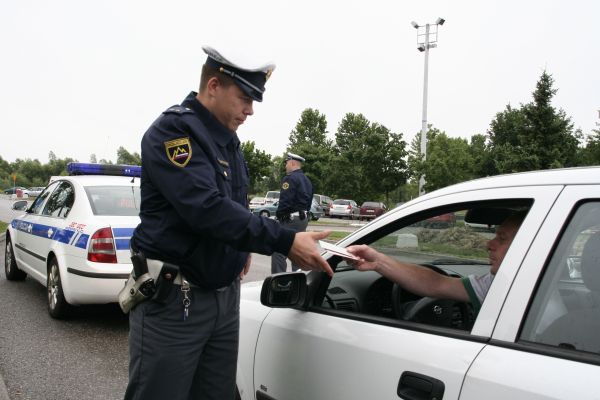 Planned activities of police officers are above all the following ones:
increasing the scope of controls of speed, mental and physical condition of road users ("Promile") and controls on drivers of single-track motor vehicles;
provision of systematic control over frequent offenders of road traffic regulations;
speed controls on the motorway network with vehicles containing in-built video surveillance system;
police officers will be above all present there where traffic safety issues are critical (e.g., in the case of jams), and will help road users in accordance with their competences.
police officers will monitor and consistently take measures against those who overtake, reverse or pass by on the emergency lane or fast lane despite a traffic sign prohibiting overtaking (motorway carriageways,...);
police officers will carry out speed control by means of tachographs;
police officers will consequently take measures against drivers of goods or other vehicles who due to slow driving at a speed lower than the maximum allowed speed create vehicle queues behind them and do not give way at the first suitable place, who park goods vehicles incorrectly and do not observe the provisions on the limitation of traffic;
police officers will be present at the critical sections and in critical periods of time, where violations of the road traffic regulations and traffic accidents occur most often;
In the vicinity of larger events (moto gatherings, bathing sites,...) police officers will carry more stringent controls of alcohol intoxication.

We also presented the procedure of vehicle stopping with the Provida video surveillance system.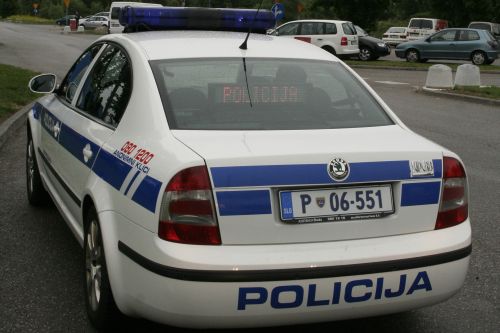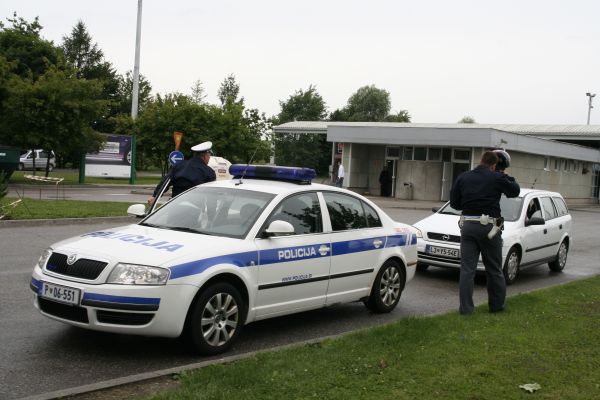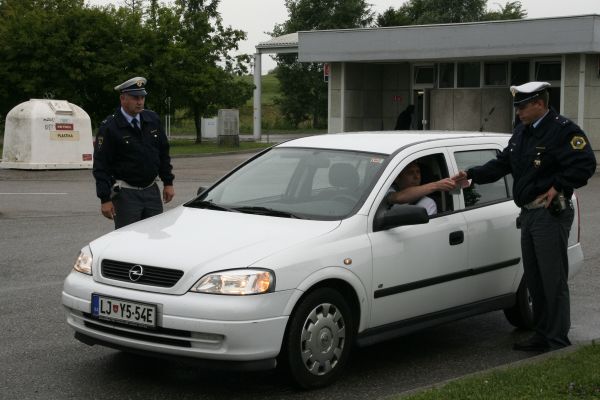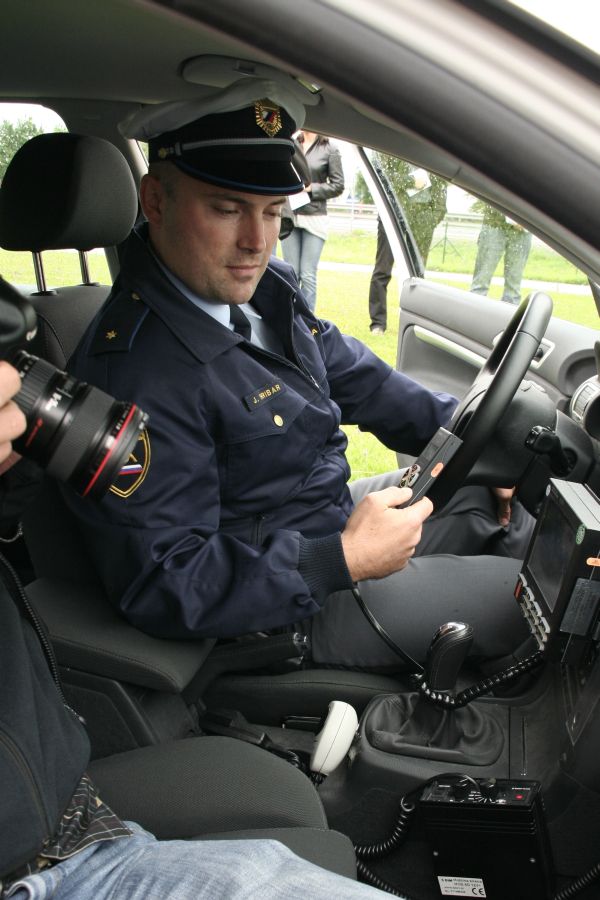 The interior of the Provida

The most frequent causes of traffic accidents in the summer months are:
unadjusted speed,
wrong side and direction of driving,
failure to yield right of way.