Speeding remains one of the main causes of accidents. As speed plays an important role in road traffic safety, the police are introducing a new, additional method for measuring speed on the motorways, which is intended to detect the most severe violations. This new feature was presented in more detail on 23 August 2011 in Celje.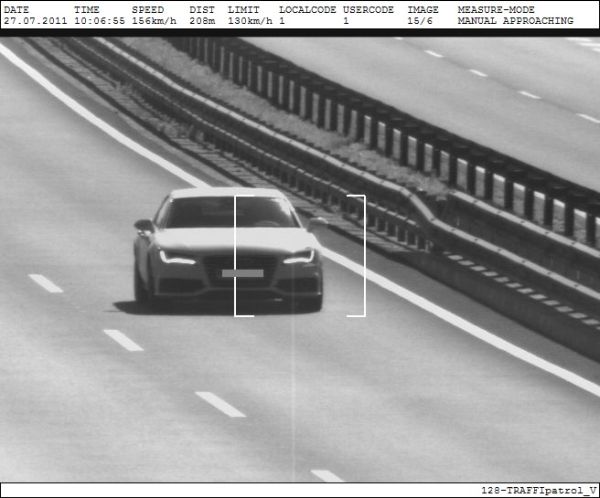 This new method of measuring speed is mainly intended to detect the most severe speeding violations.
As highlighted by Robert Vehovec of the General Police Directorate's Traffic Police Division during the demonstration of this new method of measuring speed, most motorway drivers do observe the speed limit, and the speeds travelled by vehicles on the motorways are slowing down. While this has resulted in a lower number of road traffic accidents being dealt with by police officers over the first six months of this year, their consequences have been more serious compared to the same period last year. More fatalities and more serious and light injuries were reported. Since road traffic accidents are predominantly caused by individuals who put themselves and others at risk by speeding on the motorways, this new method of measuring speed is being introduced on motorways to monitor this type of driver in particular.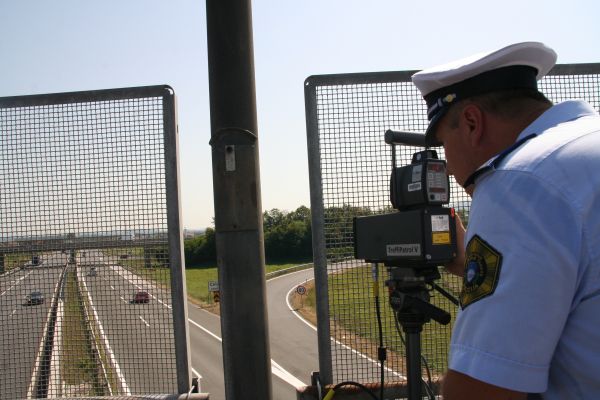 The measurements are carried out using a laser speed measuring device equipped with a video recorder, which means that video evidence is recorded of each speeding vehicle. Officers carry out speed measurements from road bridges and remove potential offenders from the road by stopping them at an appropriate point in order to carry out a police procedure.