At the first anniversary of the adoption of the new police ethics code, the police organised on 14 October 2009 a press conference on its development and importance for the strengthening of ethical actions of police officers in practice. The Director General of the Police, Minister for the Interior, Human rights ombudsman and acknowledged external and internal experts dealing with professional ethics participated with their contributions.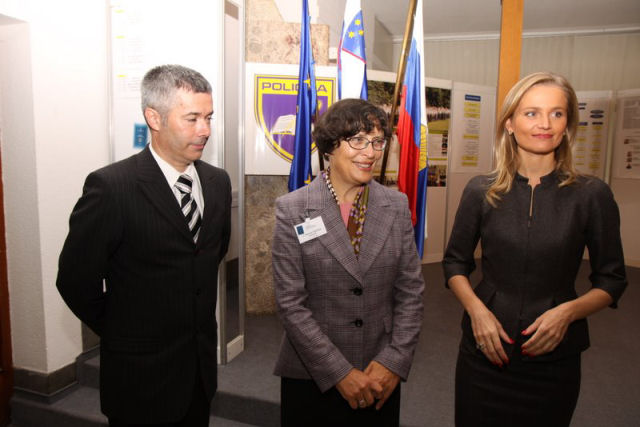 In the photo: Director General of the Police Janko Goršek, Human rights ombudsman Dr. Zdenka Čebašek-Travnik and the Minister for the Interior Katarina Kresal

Director General of the Police Janko Goršek emphasized that ethical behaviour must start at the top - those setting an example: "Ethical behaviour cannot be ordered; however, we can give it its deserved value in actions and encourage it in others."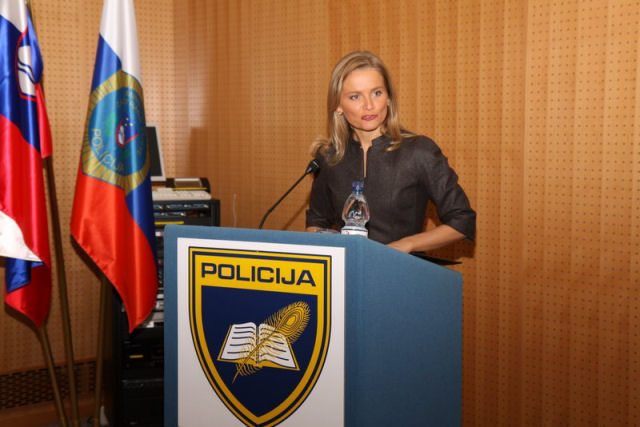 According to the words of the Minister Katarina Kresal, the police ethics code represents the fundamental moral-ethical standards of the Slovenian Police. It is also an expression of the wish of Slovenian police officers of legitimate, professional, fair, polite and correct work and human actions.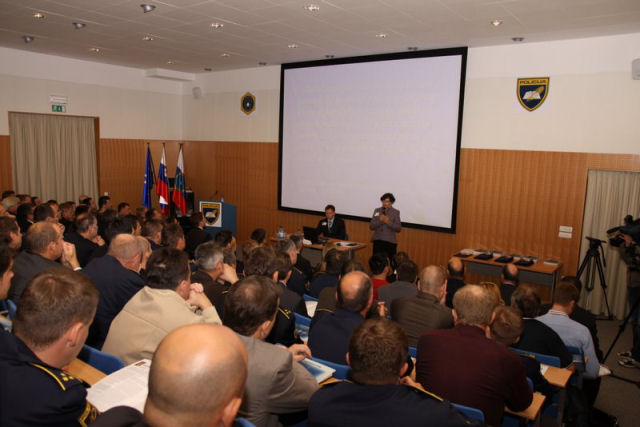 In her contribution, Dr. Zdenka Čebašek-Travnik drew attention to some dilemmas she has been noticing in the work of police officers. She also expressed her support of the modernised police ethics code.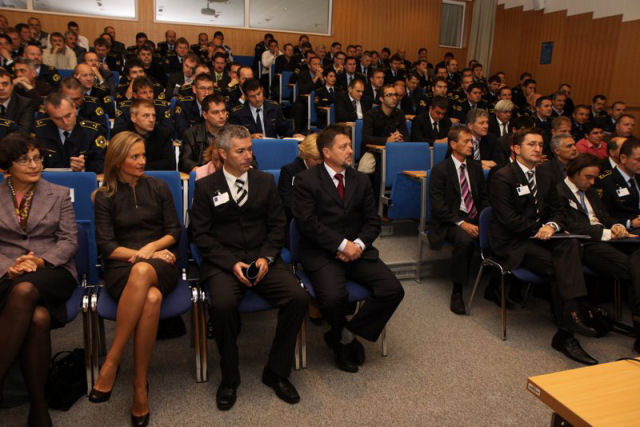 The hall of the Tacen Police Academy was full. Namely, all commanders of police stations, for whom the conference was initially intended, participated in the conference, besides the representatives of police directorates and the General Police Directorate.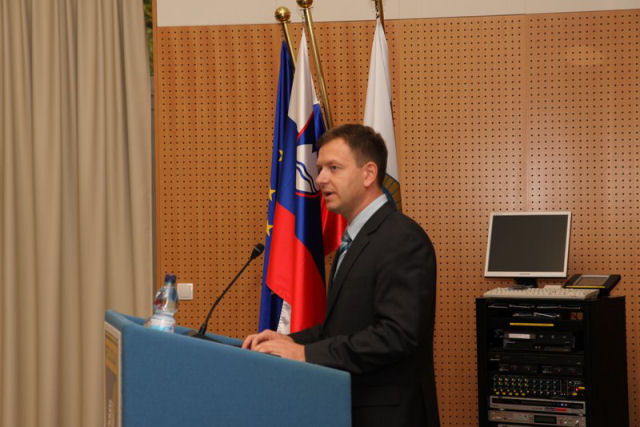 As claimed by the head of the conference Robert Šumi of the Supervision Division in the service of the Director General of the Police, the main purpose of the conference was to inform police commanders on the importance of respecting ethical principles. He added that a good content of the code and its correct adoption are not sufficient: "We must constantly discuss its role; only then, we can expect that it won't stay only a purpose on its own."

In the constant search of a balance between efficient fulfilment of their tasks and respect of human rights and freedoms, police officers are frequently put in a unenviable position. Their basic task is to provide the protection and respect of human rights and freedoms; however, due to the nature of their work, they must frequently legitimately interfere with these rights. Therefore, police officers must especially be aware of the respect of human personality and its dignity.