In December 2014, Acting Director General of the Police Marjan Fank and Minister of the Interior Vesna Györkös Žnidar awarded four police medals for bravery and 44 medals in recognition of self-sacrifice.
A short ceremony was held as they both thanked and congratulated the recipients.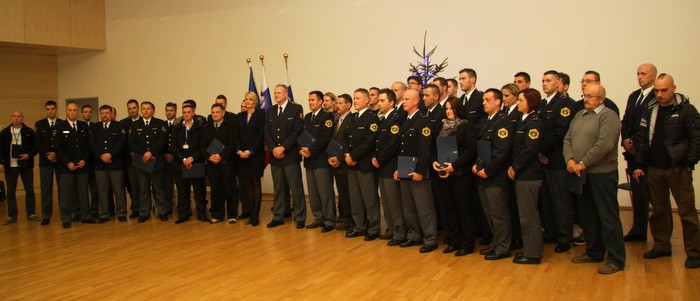 Police officers and citizens were awarded certificates of special recognition for bravery in relation to 24 events which took place in the areas of Celje, Koper, Kranj, Ljubljana, Maribor, Murska Sobota and Novo mesto police administrations. The acts of bravery included taking down criminals, fire rescue, drowning victim rescue and suicide prevention.