As of 17 July 2023, three Slovenian police officers will be assisting Croatian officers in police procedures involving Slovenian nationals for one month during the peak tourist season. Last night, Croatia hosted a reception in Šibenik for all foreign police officers taking part in the project Safe Tourist Destination 2023.
22 police forces from 19 countries have confirmed their participation in the project, with a total of 100 foreign officers deployed in eight Croatian police administrations (Dubrovniško-Neretvanska, Splitsko-Dalmatinska, Šibeniško-Kninska, Zadarska, Ličko-Senjska, Primorsko-Goranska, Istarska, and Zagrebačka). The Dutch police are taking part in the project for the first time, with two police officers seconded to the Istarska police administration from 14 to 31 August.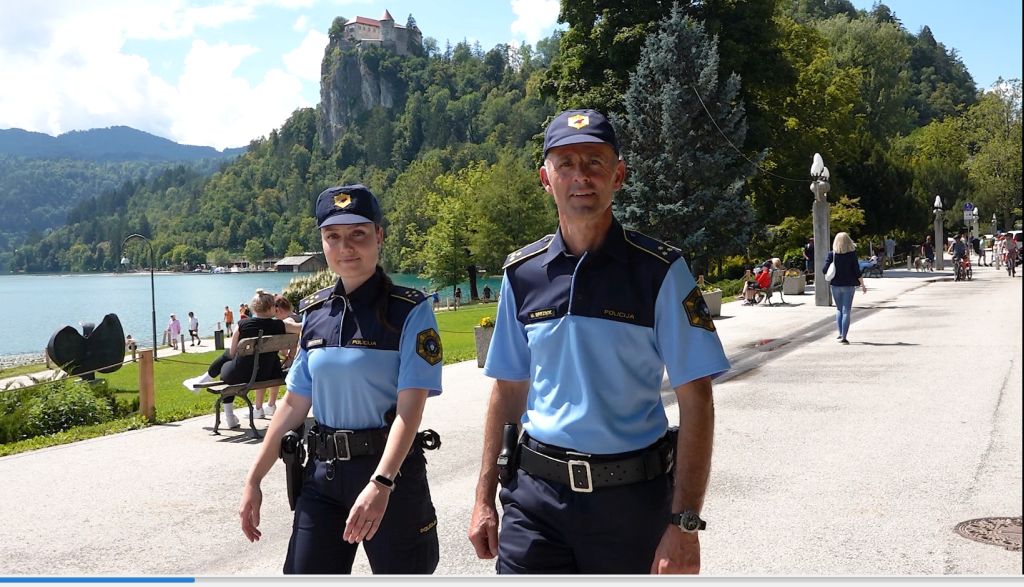 At the request of the project proponents, the visiting police officers made short videos promoting safe tourist season, which were then shown at last night's reception. The Slovenian video was recorded in Bled and featured one of the Slovenian officers participating in the project: video
Based on the agreement between the Slovenian and Croatian governments on cross-border police cooperation, three Slovenian police officers are deployed in Croatia this summer:
Matija Breznik from the Criminal Police Division of Ljubljana Police Directorate will be serving at Pula Police Station (police administration of Istarska county);
Dominik Osrečki from Mozirje Police Station (Celje Police Directorate) will be serving at Krk Police Station (police administration of Primorsko-Goranska county); and
Marjan Premzl from Ptuj Police Station (Maribor Police Directorate) will be serving at Novalja Police Station (police administration of Ličko-Senjska county).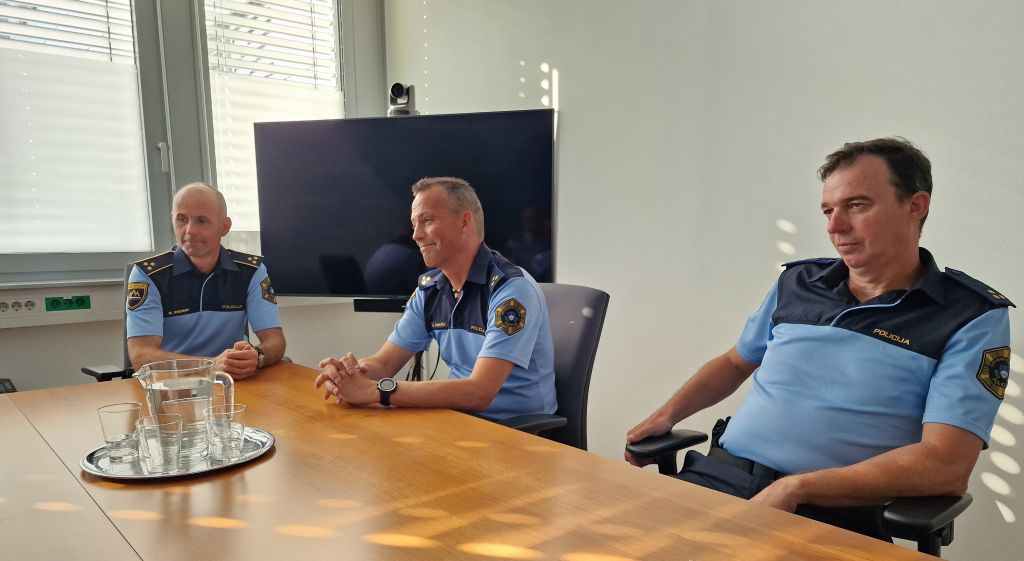 The Slovenian officers deployed in Croatia will take part in activities involving Slovenian nationals to facilitate communication with Slovenian tourists and to provide clarifications and suggestions in police procedures. In line with the experience from the previous years, Slovenian police officers will mostly assist in general police tasks and duties related to public order, traffic control, crime, etc. They will also assist in procedures with Slovenian nationals by providing requested information about persons or vehicles from police records. They will provide Slovenian tourists with advice on how to protect their belongings during their stay abroad.
The Croatian and Slovenian police have been cooperating in this manner ever since 2011 and the project has proven to be highly successful. The presence of Slovenian officers in Croatia during the peak summer season has been well received, as police procedures with Slovenian tourists are shorter and less stressful, also because there is no language barrier. Tourists are happy to report they feel more comfortable with a police officer from their home country.
The project also brings great benefits for the police, as the exchange of information is facilitated by direct communication between Slovenian and Croatian police officers on site. In addition, officers share their policing skills, know-how and best practice.