Roman Čoh, Police Superintendent in the International Police Operations Division of the General Police Directorate, is being seconded to Italy as Police Attaché. He was seen off today by the Acting Director General of the Police, Boštjan Lindav, who wished him successful and, above all, safe work.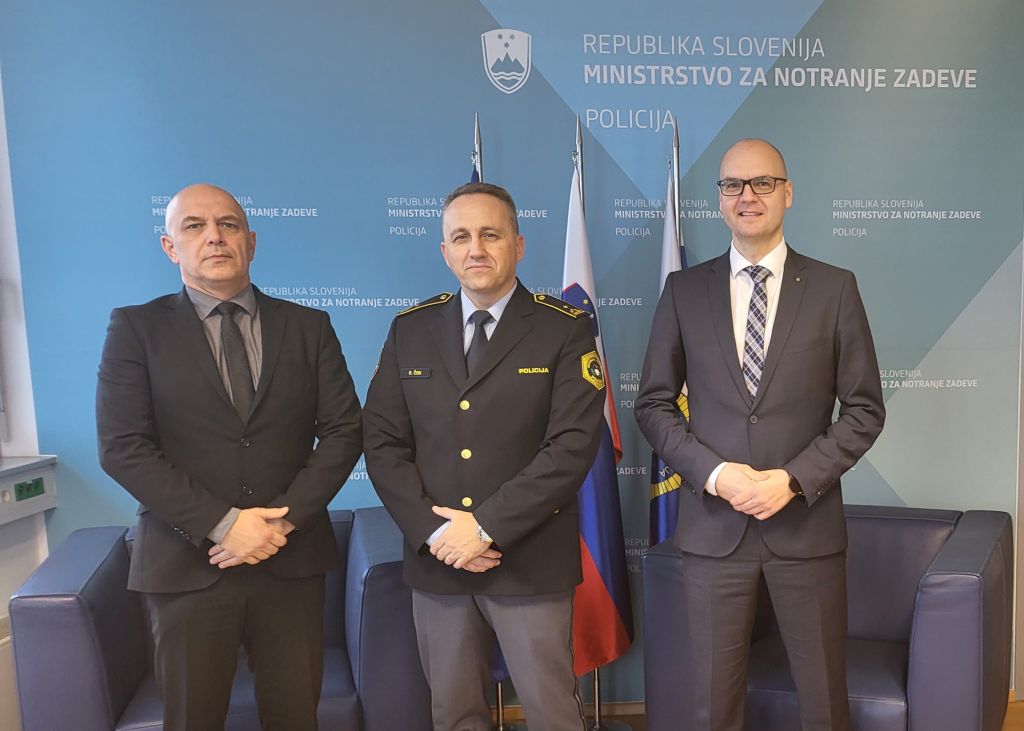 From left: Acting Director General of the Police Boštjan Lindav, Police Attaché Roman Čoh and Jože Senica, Assistant Director General of the Police responsible for coordinating, directing and monitoring the work of police attachés abroad
The police currently have six police attachés seconded abroad: in Italy, Austria, Croatia, Bosnia and Herzegovina, Serbia and North Macedonia. The role of a police attaché is to provide better information, improve the quality of the work of the internal organisation units of the police and the Ministry of the Interior, and obtain relevant information and data. By expanding the network of police attachés and liaison officers, we aim to continue and strengthen international police cooperation, in particular in the field of immigration and the fight against cross-border organised crime.
Mr Čoh will serve a four-year term as police attaché at the Slovenian Embassy in Rome, starting on 1 February 2023.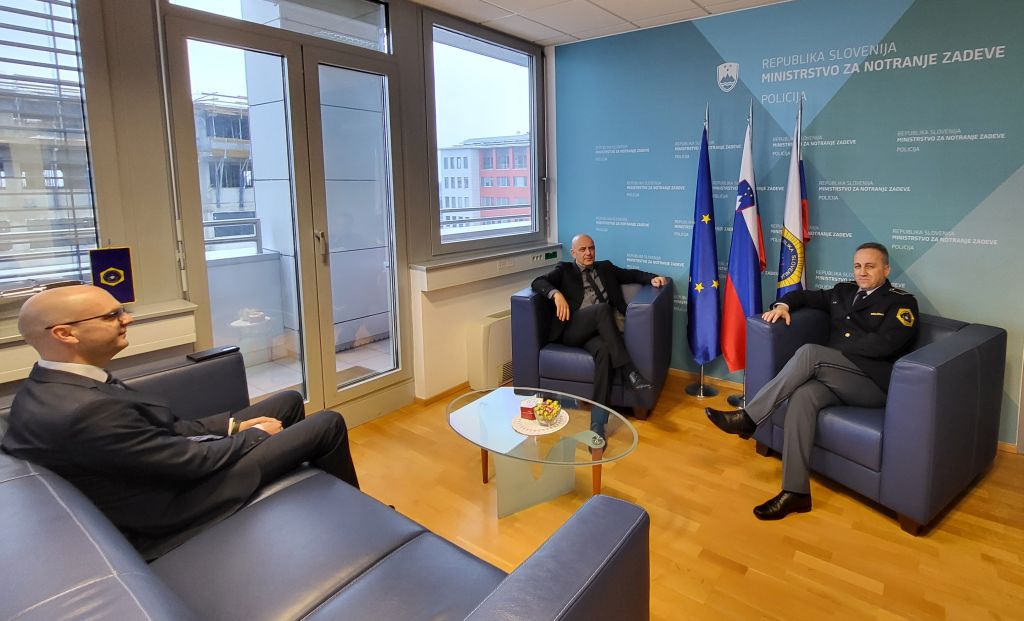 The Slovenian police already had a police attaché in Italy in the period 2011-2015, in the framework of the EU project Strengthening Cross-Border Police Cooperation with Italy, with the deployment of a police liaison officer on behalf of Slovenia, Austria and Croatia (HOME/2010/ISEC/FP/C1/400000147-SPLO). The re-deployment is justified by the need to strengthen cooperation with the Italian law enforcement authorities at national level.
Police attachés have a number of duties under regulations or international treaties. A police attaché primarily represents the interests of the Slovenian police and the Ministry in the host country. Among other things, he or she promotes, facilitates and strengthens international police cooperation and identifies and provides information relevant to the work of both the Police and the Ministry.