The joint manual represents the beginning of a more in-depth cooperation in the field of operational use of police service dogs and training of police dog handlers and other police experts. The Frontex Agency has endorsed the schedule for 2009, which means that the activities will be taken further in the future as well.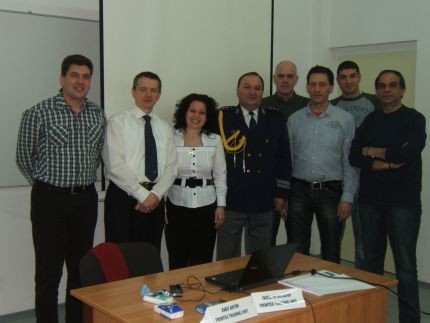 Beside the project leader Radu Constantin Anton and his collaborator Ivana Petrickova, the meeting was attended by the representative of the Romanian police and English language professor Ducu Harabagu and five project team members from various countries: Gert Janssens from Belgium, Georgiu Orthodoxos from Cyprus, Michael Friisholm from Denmark, Christopher Formosa from Malta and Reinhrad Mendig from Germany. The project team included the representatives of 24 European countries.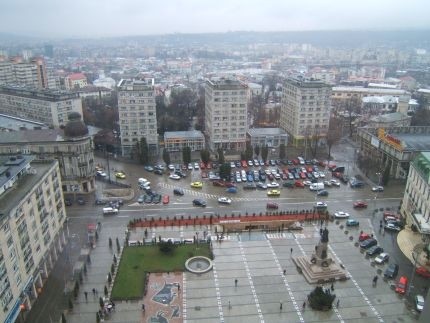 Iasi, the third largest Romania city, where the last meeting was held

After the meeting the participants were given a presentation on the work at the border crossing point Sculeni on the Romanian-Moldovan border and had a tour of the area and premises of the border crossing point.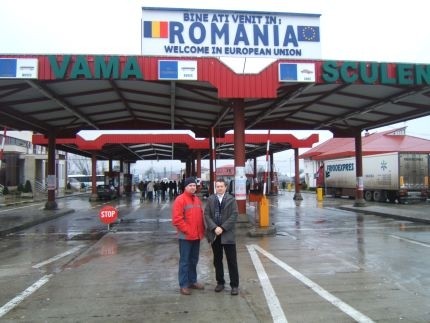 Border crossing point on the Romanian-Moldovan border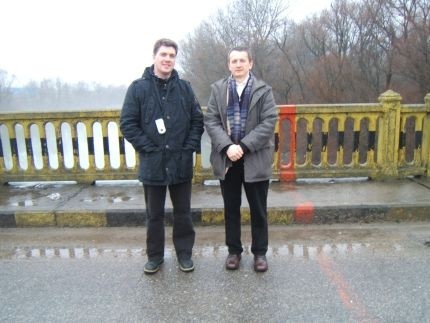 Adil Huselja with Gert Janssens at the border line on the middle of the bridge across the river Prut
Text and photographs: Adil Huselja