On 20 September 2008 Serbia's Special Counter-Terrorist Unit (SAJ) celebrated the 30th anniversary of its founding. At the invitation of their Serbian opposite numbers, two representatives of the Special Unit of the Slovenian Police, unit commander Marjan Anzeljc and his deputy Milan Pleško, attended the celebration in Belgrade.
After arriving in Belgrade on 19 September, they were received by the Slovenian ambassador to Serbia Miroslav Luci.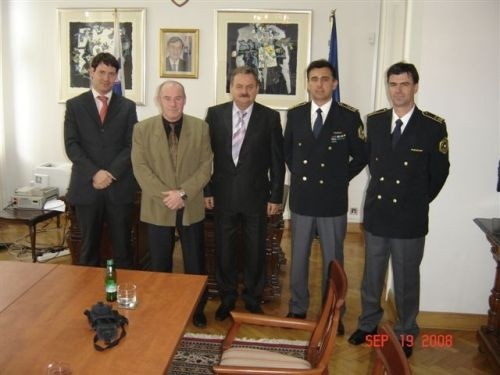 In the afternoon they were received by the commander of the SAJ and his deputy. They discussed cooperation between the two units to date and cooperation with the Slovenian police, and further possible forms of mutual cooperation. They also took the opportunity to exchange gifts.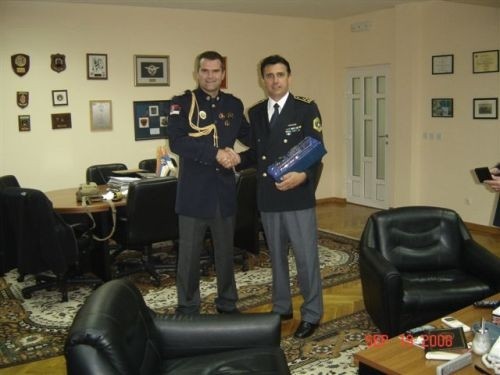 The celebration of the anniversary of the founding of the unit at the SAJ's base in Batajnica on 20 September was also attended by the Serbian prime minister, the president of the National Assembly, the defence minister, the interior minister, the director of the police and other distinguished guests, as well as representatives of foreign police forces.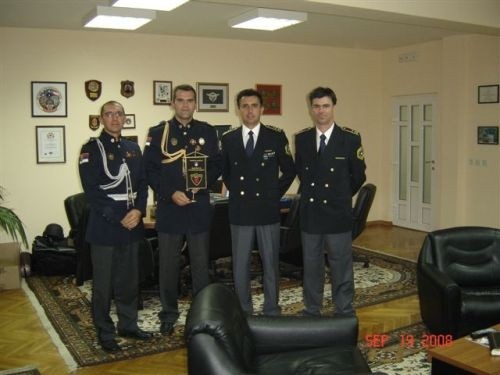 All activities in connection with the visit of the delegation of the Special Unit to Belgrade were coordinated and harmonised by Slovenia's police attaché in Belgrade, Bojan Lunežnik.