Between 1 and 3 June, already the 7th annual test of dog handlers and police dogs for general tasks and for special tasks took place at Gotenica. The handlers and their dogs competed in various disciplines.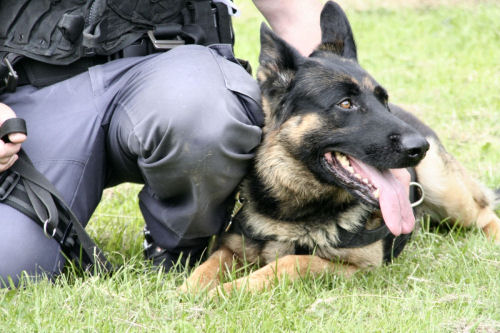 30 handlers with police dogs for general tasks and 25 handlers with police dogs for special tasks from all eleven police directorates took part in testing. Almost every year the annual test is attended by the handlers of service dogs from the Slovenian Army, Customs Administration of the Republic of Slovenia, the Administration of the Republic Slovenia for enforcement of penal sanctions and the Croatian police. Thus also this year, 5 military police officers, 6 customs officers, 4 guards and one Croation police officer competed outside competition.
The handlers and service dogs for general tasks tested their psychophysical fitness in 4 disciplines: in obedience, field test, in which they had to overcome a 3 km long track with 12 obstacles, shooting and defence without muzzle, and in the discipline drawn by lot, i.e. the building search this year.
| | |
| --- | --- |
| | |
| | |
| | |
The handlers and service dogs for special tasks competed in three disciplines: in vehicle search, area search, articles and luggage search.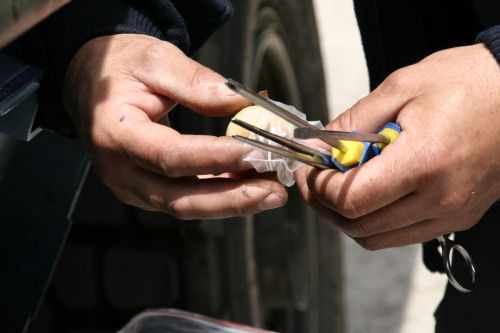 Preparation of an explosive item
The first national championship of dog handlers with service dogs was organised at Tacen according to the model of other European polices. National championships have become a regular form of testing the fitness of the handlers and their four-legged assistants, and were organised in all police directorates in the country. Owing to the changed internal rules and organisational complexity of such an event, the tests are carried out by the Service Dogs Training Division from 2001. In 2002, the national championship was renamed to annual test of the service dog handlers.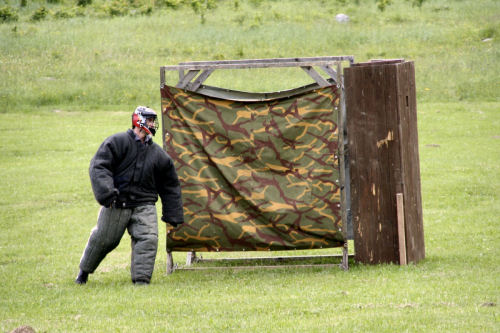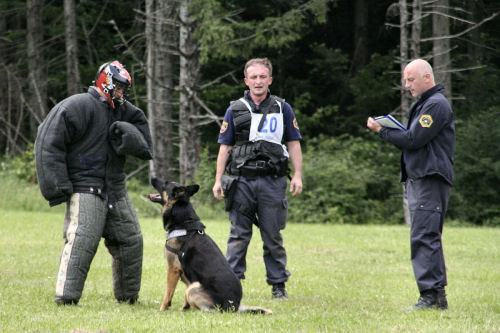 With the begin of annual testing of the service dog handlers in Gotenica, the programme of exercises has changed substantially. Before, the handlers competed in categories of tracking, obedience and defence with or without a muzzle. One of the novelties, which the testing in Gotenica brought, is the field test with polygon and competition in shooting with pistol. Due to the introduced novelties, the annual tests of service dog handlerts have become more demanding. As emphasised by the Head of the Service Dogs Training Division, Marko Medvešek, "the results of the tests are better from year to year, and the differences between individual ranking positions are becoming smaller and smaller. With better results, however, the level of the profession also improves, which means more knowledge and better competences of both the handlers and police service dogs."