Upon an invitation from the Croatian Interior Ministry, representatives of the Slovenian police visited on 21 October the internal protection department, which deals with the protection of persons and buildings, and the department for training police dogs in Zagreb.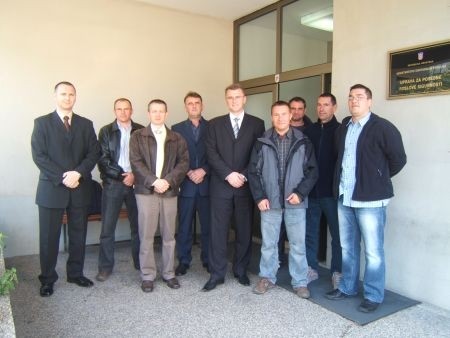 Group photo of representatives of the Slovenian and Croatian police in front of the headquarters of the internal protection department

The department was visited by Adil Huselja from the general police sector of the Uniformed Police Directorate at the General Police Directorate and Marko Medvešek, Andrej Muhvič, Marjan Levstik and Marko Štritof from the department for training police dogs at the Police Academy.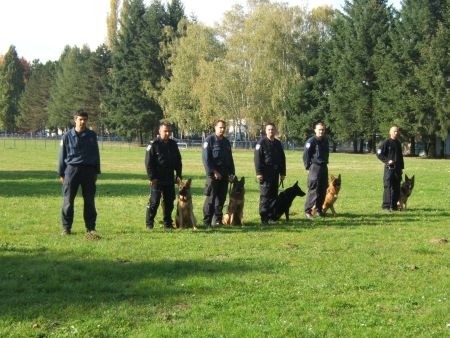 Officers taking a course at the department for training police dogs

The Slovenian police - more precisely the department for training police dogs - have been cooperating with the Croatian colleagues in the area of detection of explosives by police dogs for a long time. When the Croatian police did not have a department for training police dogs, Slovenian police officers trained 12 police dogs and several handlers of dogs capable of detecting explosives.
The internal protection department has 15 handlers with police dogs for detecting explosives, and they carry out all inspections of buildings on their own. After a presentation of the department, handlers and dogs also presented the work of police dogs in detecting explosives, and both the handlers and dogs showed that they are well trained.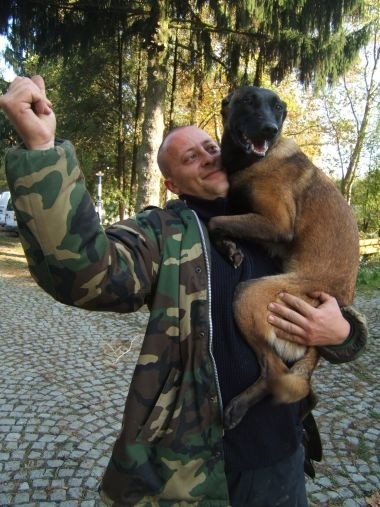 A good relationship between handler and dog is the foundation for successful work.

During the visit, Croatian police officers also presented to their Slovenian colleagues the department for training police dogs operating within the Police Academy. The department employs 6 instructors responsible for training dogs and training candidate handlers. The department is headed by Branislav Bole.
The official visit to Croatia was extremely useful, because the representatives of both police forces confirmed their successful cooperation by exchanging experience from the area dog handling and improved conditions for further cooperation in this area.
Text and photo: Adil Huselja