Between 15 and 19 September 2008 the Border Police Academy in Rezekne, Latvia, hosted the closing conference of national police dog training coordinators organised by Frontex.
Adil Huselja, a senior police inspector from the General Policing Division of the Uniformed Police Directorate at the General Police Directorate, represented the Slovenian Police at the conference.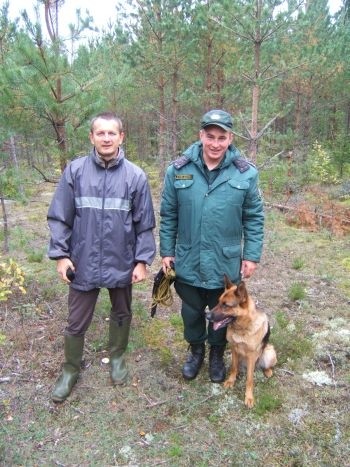 Adil Huselja with a police dog belonging to the Latvian border police after a demonstration of tracking in the vicinity of the border with Belarus.

Attending the conference were project leader Radu Constantin Anton from Romania and representatives of 20 European countries involved in police dog work on national borders or the external borders of the European Union.
The building of the Police Dog Handlers Service, incorporating a training section, an operations section and a breeding centre

Members of the working group prepared a final draft of the common manual for training police dogs.
The conference of members of the project group and representatives of police dog training schools scheduled for December this year will present the contents of the manual and define guidelines for further work. The main purpose of the common manual is the standardisation of police dog procedures in the fields of training and operational use. The manual also represents the start of closer cooperation between police experts in this field.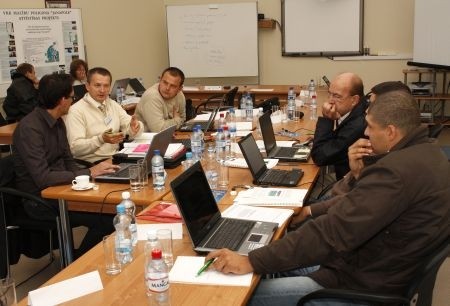 Work took place in small groups and was then harmonised at a final plenary session.

Besides uniform professional standards in training and operations, a basis is also created for the establishment of direct contacts (cooperation network) between responsible officials and the exchange of information and examples of good practice. Thus in accordance with the aims of the agency which coordinates operational cooperation among Member States in the sphere of management of external borders and looks after, among other things, the establishing of common training standards, the area of work would be extended to cover the work of dog handlers. This would further strengthen the protection of the external borders of the European Union.
Conference participants with General Ivars Zalitis of the border police before the conclusion of the conference
Text and photographs: Adil Huselja