A traditional event in commemoration of all fallen and deceased soldiers and the end of World War I was held at Lake Krn on 14 November 2009. Numerous police officers from different police directorates and other police personnel joined the 12th hike of remembrance to Lake Krn, which is organised every year.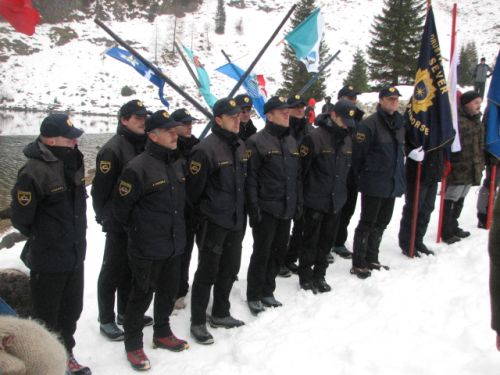 Around 300 hikers and standard-bearers took part despite the bad autumn weather. Among them were representatives from seven European countries, representatives of the Sever Association of Police Veteran Societies, the Slovenian Armed Forces, participants wearing World War I uniforms, along with ambassadors and military attachés.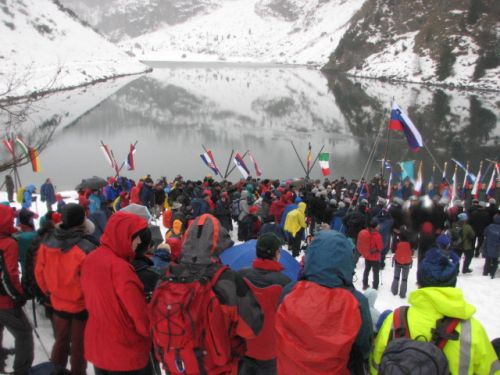 At this year's ceremony, called "Krn - Remembrance Hike 1918-2009", the introductory address was given by the chair of the organising committee, Mr Janko Sebastjan Stušek, and the keynote speaker was Mr Janez Pajer, President of the Union of Veterans of the War for Slovenia, who reminded us of the butchery of World War I, in particular on the Isonzo Front. The retired colonel of the Hungarian armed forces, Mr Gabor Ovarij, who regularly attends commemorations at Lake Krn, was presented with a special award.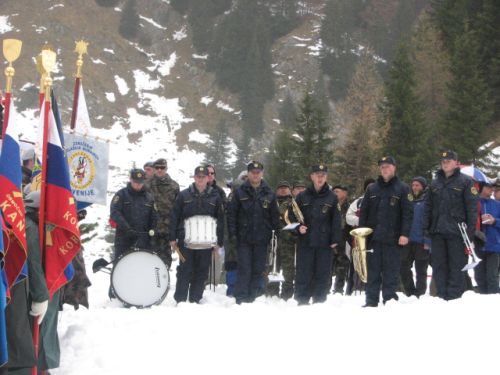 The Police Orchestra playing at the ceremony.

This was followed by a traditional commemoration for fallen soldiers at the "Hungarian Cross" on the Planina Duplje. In the evening, hikers with torches gathered on the shores of Lake Krn to once more honour the memory of the fallen and deceased in World War I, which ended with the capitulation of Germany on 11 November 1918.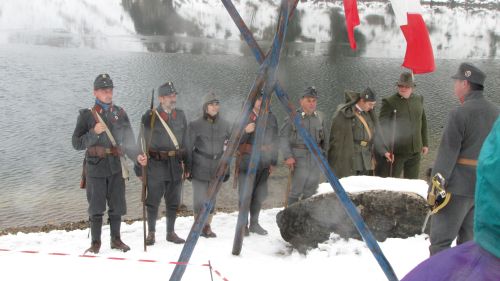 This year Pošta Slovenije opened a post office for one day next to the bivouac with the postal code 5234 Krnsko jezero and a special seal; and the philatelic society from Nova Gorica issued a commemorative postcard.