On the occasion of 25 November, the International Day for the Elimination of Violence against Women, the Ministry of the Interior - together with non-governmental organisations - launched a broad-based campaign to prevent violence against women. The campaign, comprising various events, will last until 10 December, Human Rights Day.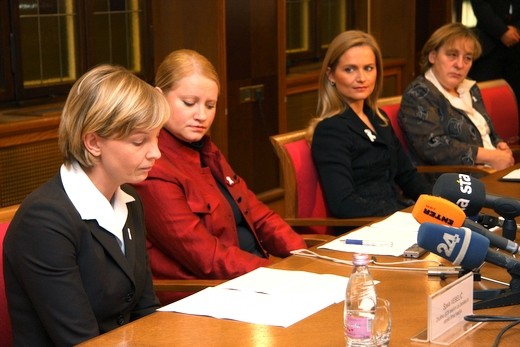 A press conference marking the beginning of the campaign was given by the Minister of the Interior, Ms Katarina Kresal; Head of the Juvenile Crime Group at the General Police Directorate, Ms Tatjana Mušič; representative of Društvo SOS telefon (SOS telephone line), Ms Špela Veselič; and President of the Society for Non-violent Communication, Ms Katja Zabukovec Kerin. They outlined the planned activities and relevant materials: brochures, a video spot, leaflets, posters, stickers for police vehicles, white bows and a thematic layout of display windows at Štefanova 2.

With a variety of activities and events - all part of the global campaign for the rights of women - we would like to raise public awareness about the unacceptability of violence against women. We also want to encourage the victims of violence to rapidly seek help.
We also want to encourage others not to turn a blind eye to this problem when they are alerted to it in their environment, and to report their suspicions to the relevant authorities, thereby playing an active role in the fight against violence.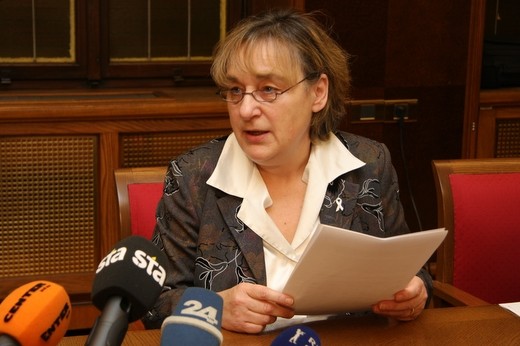 Ms Tatjana Mušič

In recent years, the number of criminal offences against women, as well as criminal offences identified by the police as domestic violence, has been on a steady increase, because women are the most frequent victims of violent domestic crimes, and the perpetrators are most often their partners, husbands and former partners. "A great deal has been achieved by the police in recent years to enhance its expertise. These data are not only a reflection of police activities and endeavours, they are also a reflection of better laws, laws that are more victim-friendly, appropriate and more sensitized, largely owing to non-governmental organisations and civil society," concluded Ms Tatjana Mušič.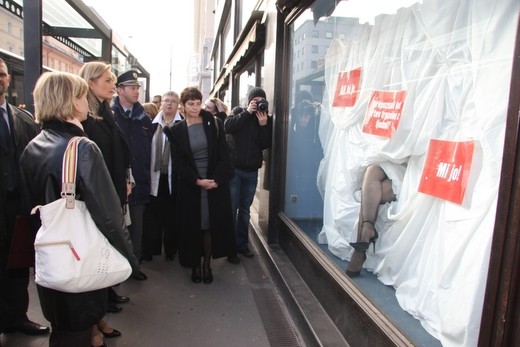 The thematic layout of the display windows of the Ministry of the Interior and the Police at Štefanova 2 in Ljubljana is a further warning that violence against women is unacceptable.