At this year's European Day for Border Guards (ED4BG), which took place on 23 May in Warsaw, Poland, participants discussed border control and the need for human rights to be respected also during increased migration movements. Among more than 600 representatives of border guard units from the European Union member states and organisations were also members of the Slovenian police.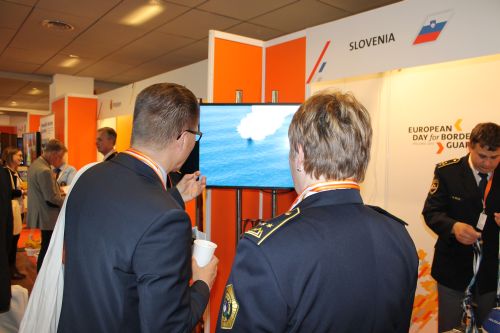 The European Day for Border Guards marked the eight anniversary of the establishment of Frontex, the European Agency for the Management of Operational Cooperation at the External Borders of the Member States of the European Union.
According to Melita Močnik, head of the Border Police Division at the General Police Directorate, the event was a good opportunity to exchange experience: "Representatives of police forces from other countries wanted to know about the way we are organised, about how the Slovenian border police function within a single police organisation; they were also interested in our experience at external European borders."
A declaration on uniform qualification standards for education and training of border guards in all EU member states and Schengen countries was signed. From now on, these standards can be used at all levels of training.