On 21 May, a delegation of the Slovenian Police attended an event in Warsaw marking the European Day for Border Guards.
The representatives of the Border Police Division and the Aliens Centre of the Uniformed Police Directorate, along with the representatives of the Police Academy and individual police officers that are experts on border issues and foreigners, attended lectures and discussions on the work of border police forces, with two main topics on the agenda being a discussion on the ten years of the operation of the Frontex agency and its challenges for the future and a debate on what the establishment of the Schengen area thirty years ago brought along.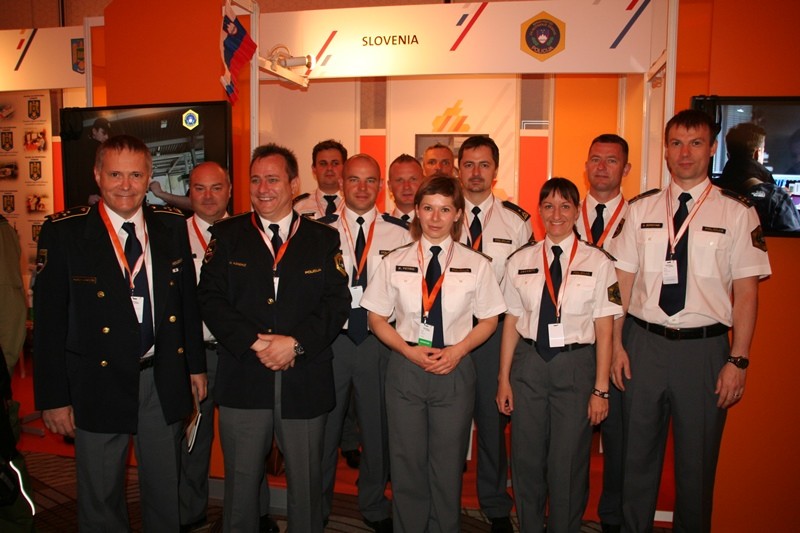 The Frontex Agency declared the date of 25 May as the day of European border guards. By organising meetings of the representatives of all border police forces of the European Union member states and other countries that are part of the Schengen area and by presenting their work, the agency wishes to showcase to the public the mission and work of border police officers in Europe, as well as to enhance and increase mutual cooperation and enable the exchange of best practices.