The contingents of Latvian and Austrian police, who had helped the Slovenian police deal with the influx of migrants, left Slovenia today.
Their mission completed yesterday with an evaluation meeting at the Maribor Police Directorate. Their help was most useful and they all displayed a great deal of flexibility, diligence and willingness to help.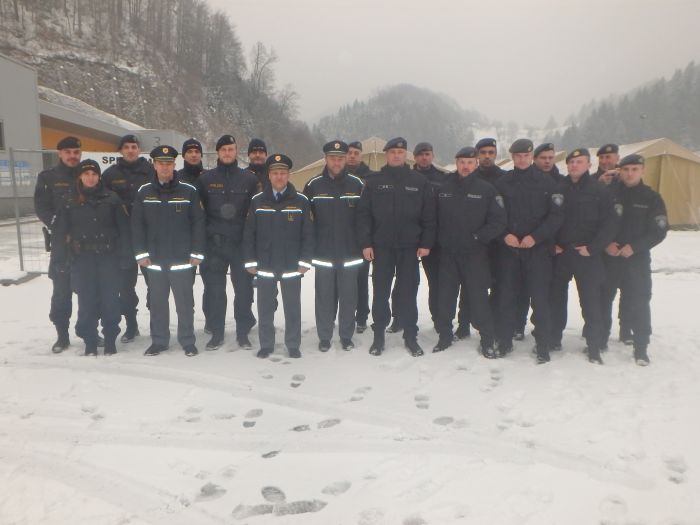 The Latvian contingent consisted of ten officers. Seven officers started working at the Maribor Police Directorate on 10 November 2015, while the remaining three colleagues joined them on 9 December 2015. They worked at the Šentilj accommodation centre, together with our riot police officers. Now they face a 2000 km journey home. Some of them will see their family and friends for the first time after two months.
The Austrian contingent consisted of six police officers, four of whom had arrived on 9 November 2015, while the first two officers had been assisting the Slovenian police since 12 October 2015. The Austrian colleagues worked at several locations, i.e. at Gruškovje, Šentilj, Petišovci and Gornja Radgona. Now they have re-joined their units in Austria.
We wish them all a safe journey home and every success in their future careers.

Police Activities in Connection with Current Migration Flows