The second group of twenty Slovakian police officers, who were helping out at the Šentilj accommodation centre between 4 February and 4 March 2016, completed their mission in Slovenia.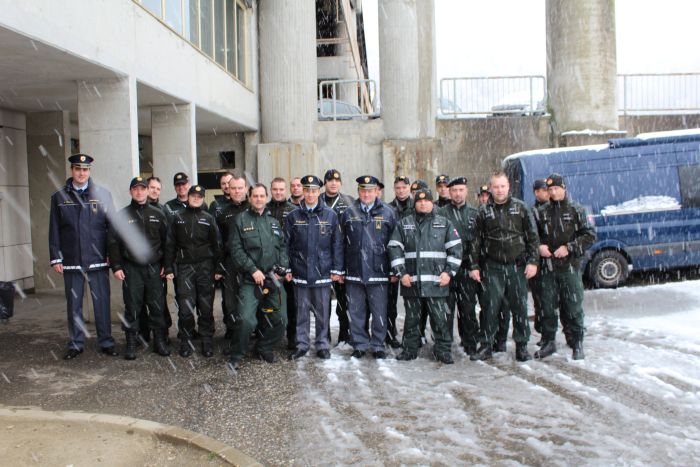 Members of the Slovakian police contingent with (from left) Beno Meglič, Commander of Maribor Police Station for Compensatory Measures and Head of Šentilj Accommodation Centre, Mirko Skuhala, Foreign Police Officers Work Coordinator and Assistant Commander at Gruškovje Border Police Station, and Branko Viher, Head of Uniformed Police Division of Maribor Police Directorate.

Branko Viher thanked the Slovakian colleagues on behalf of the Maribor Police Directorate for their work and assistance and wished them a safe return home. We hope that when they think of their time in Slovenia they will not just recall sad stories of refugees and migrants but also positive impressions about the beauty of our country and kind and hospitable people.

Police Activities in Connection with Current Migration Flows