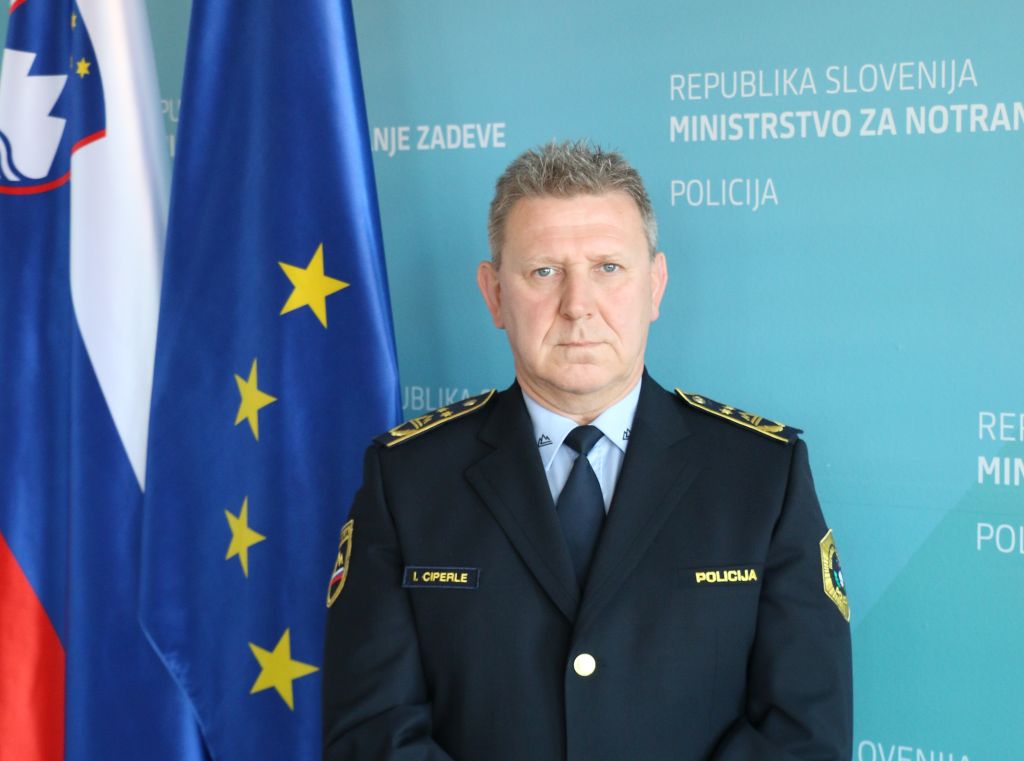 Igor Ciperle was born in 1967 in Ljubljana. After finishing the cadet school for police officers in 1986, he continued his education while working and in 2008 completed his specialisation at the Faculty of Criminal Justice and Security.
His first employment was at the Ljubljana-Center Police Station, where he started off as a police officer, became a community policing officer and later worked as a criminal investigator.
In 2000 he became the commander of the Ljubljana-Polje Police Station. He was also the commander of the Ljubljana-Vič and Ljubljana-Center Police Stations, until in 2013 he was put in charge of the Uniformed Police Division of the Ljubljana Police Directorate.
In 2019 he was appointed Director of the Koper Police Directorate, which he remained until November 2021, when he was transferred to the General Police Directorate.
He has been awarded several honours for his work. In 2013 he received the Golden Shield of the Police.
On 14 June 2022, he was appointed Deputy Director General of the Police.