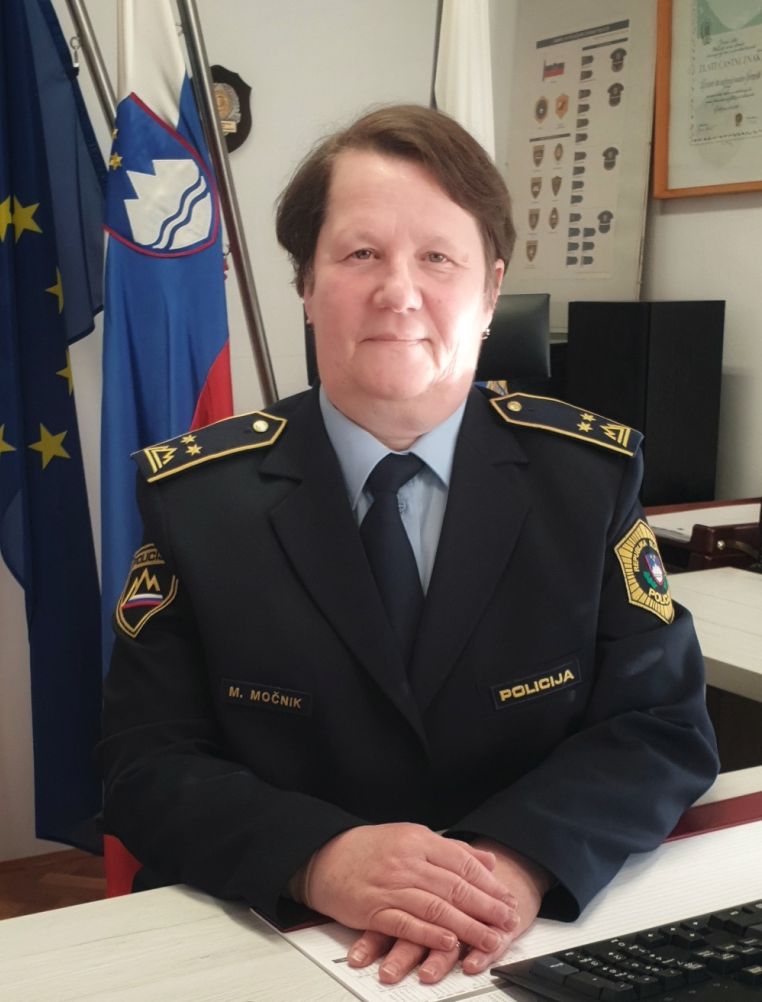 Melita Močnik was born in 1965 in Brežice. She graduated from the Faculty of Law of the University of Ljubljana.
She worked in the private sector before transferring to the civil service in 1992, where she was employed with the Customs Administration for two years. After 1994, she continued her career with the Office of the United Nations High Commissioner for Refugees in Ljubljana.
In 1998 she started working for the Police. During her long career in policing, she held various posts within the General Police Directorate, where she gained valuable experience in border management as well as working with international partners.
On 29 March 2021, Melita Močnik was appointed the Director of the Police Directorate of Kranj.