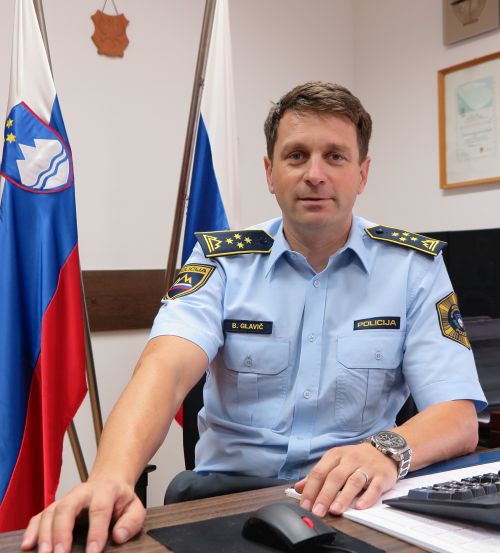 Boštjan Glavič was born in 1973 in Kranj. He is a career police officer, who started working for the Police in 1992 as an officer of the Kranj Traffic Police Station and moved to the criminal police in 1995, first as a criminal police officer in the Criminal Police Division and then as a criminal police inspector.
After a two-year stint in the private sector, he returned to the Police in 2005, to the Criminal Police Division, where he stayed until 2008 when he became the head of the Director's Service at the Kranj Police Directorate.
Boštjan Glavič was appointed Director of the Police Directorate Kranj on 15 August 2017.