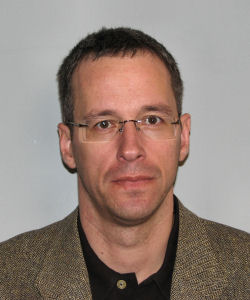 Andrej Bračko was born on 10 June 1966 in Ptuj. He graduated from the Faculty for Electrical Engineering and Computer Science at the University of Ljubljana, in the field of digital simulation, and got his master's degree in electronic commerce from the Faculty of Economics at the University of Ljubljana. He has been employed by the Ministry of the Interior since 1992 when he started working as an organizer-programmer in the then Information and Telecommunications Directorate.
From 1 August 1996 he ran the Local Computer Systems Section, and from 1 April 2000 to 10 July 2006 he was in charge of the Information Centre.
Then he assumed the duties of Deputy Director in the Information and Telecommunications Office, and on 11 January 2008 he was appointed Director of the aforementioned Office. While working for the police, he has been a member and in charge of several information-telecommunication projects in the area of information-telecommunication infrastructure, application support, electronic mail, electronic commerce, and automatic recognition on the basis of dactyloscopic images. Since Slovenia's accession to the EU, he has taken part in the projects on international information systems integration.
He was awarded the Bronze Medal for his work for the interior authorities, as well as the Bronze Police Shield and the Silver Police Shield for important work achievements in the police.