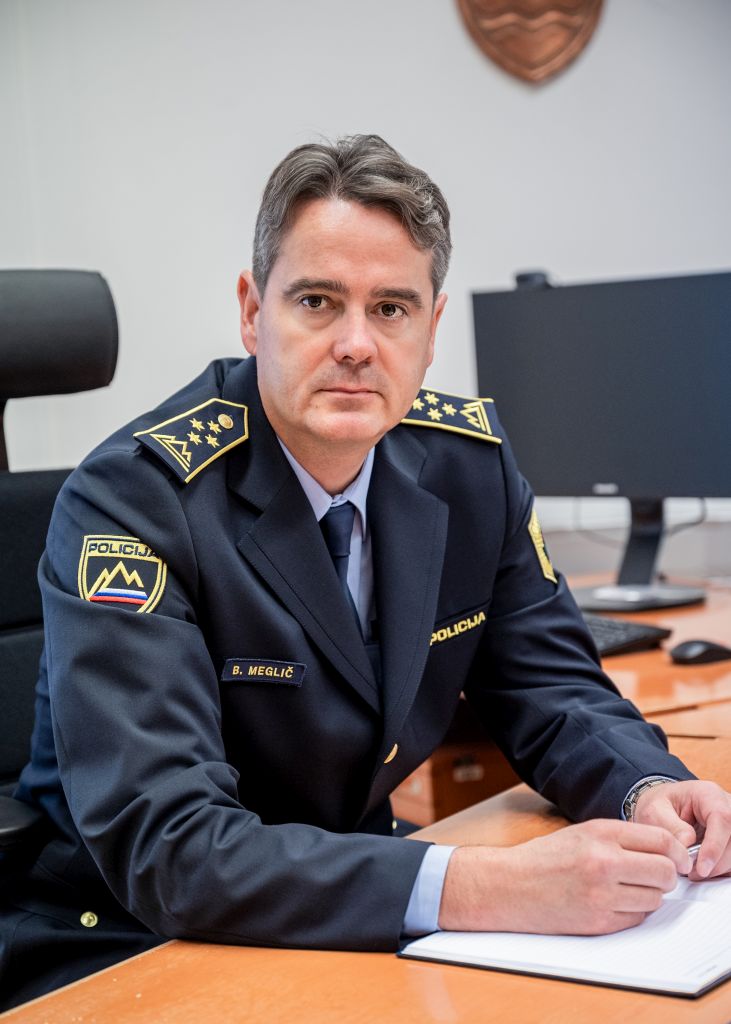 Beno Meglič, born in 1975, joined the police in 1993 and has since been working as a career police officer in various core areas of policing.
After completing the Secondary Police School in Tacen in 1993, he obtained his bachelor's degree in security studies in 2008.
He started his career in the police as a police officer at the Sežana Police Station, followed by the Šmarje pri Jelšah and Ptuj Police Stations. Between 1996 and 2004 he was a member of the Riot Police Unit. From 2004 to 2005 he worked as a criminal police officer at the Ormož Police Station and later as a senior criminal police officer in the Juvenile Crime Group of the General Crime Section at the Maribor Police Directorate. In 2006 he continued his career in the Director's Service as a police inspector in the Internal Investigation and Supervision Section.
In 2010 took over as Head of the Maribor Police Station for Compensatory Measures, which he led during the migrant crisis until 2017, when he became the Commander of Maribor I Police Station. In 2019 he took charge of the Criminal Police Division of the Maribor Police Directorate.
He has been awarded a Bronze, Silver and Gold Shields of the Police.
On 17 July 2023 he was appointed Director of the Maribor Police Directorate.