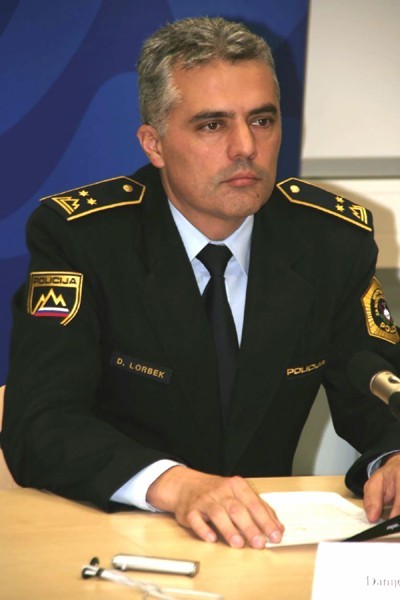 Danijel Lorbek was born on 4 December 1969 in Maribor.
Having completed the Police Secondary School, he took up employment at the Ljubljana Šiška Police Station, after which he also worked as police officer at Border Police Station in Šentilj and in the Maribor Tabor Police Police Office where he was also a Community Policing Officer. In 1993 he became Assistant Commander at the Maribor Police Station, and was ? by the end of the same year ? appointed Commander of the Maribor II Tabor Police Office. He took leadership of the Maribor II Police Station in 1996.
After finishing the Police Secondary School, he engaged in off-the-job schooling at the Higher Law School in Maribor. In 1991 he graduated from law and continued his studies at the Maribor Faculty of Law where he graduated in 1995.
In 1998, he was transferred to the post of Commander in the Commander's Office at the Maribor Police Directorate where, three years later, he became Commander of the Uniformed Police Section. In 2004 he assumed leadership of the Border Police Section, which is a sub-division of the Uniformed Police Directorate within the General Police Directorate.
In 1994 he received a written recognition of his contribution to the development and enhancement of security. He was presented the award of merits, the Bronze Badge in 1999. In 2008 he was granted the Golden Shield of the Police.

In the same year he was decorated by the President of the Republic of Austria who presented him with the Grand Badge of Honour in recognition of his merits for the Republic of Austria.
Also in 2008, on the occasion of the International Conference of Border Police Forces he received the Silver Star.
As of 1 May 2009 he has been Director of the Maribor Police Directorate.