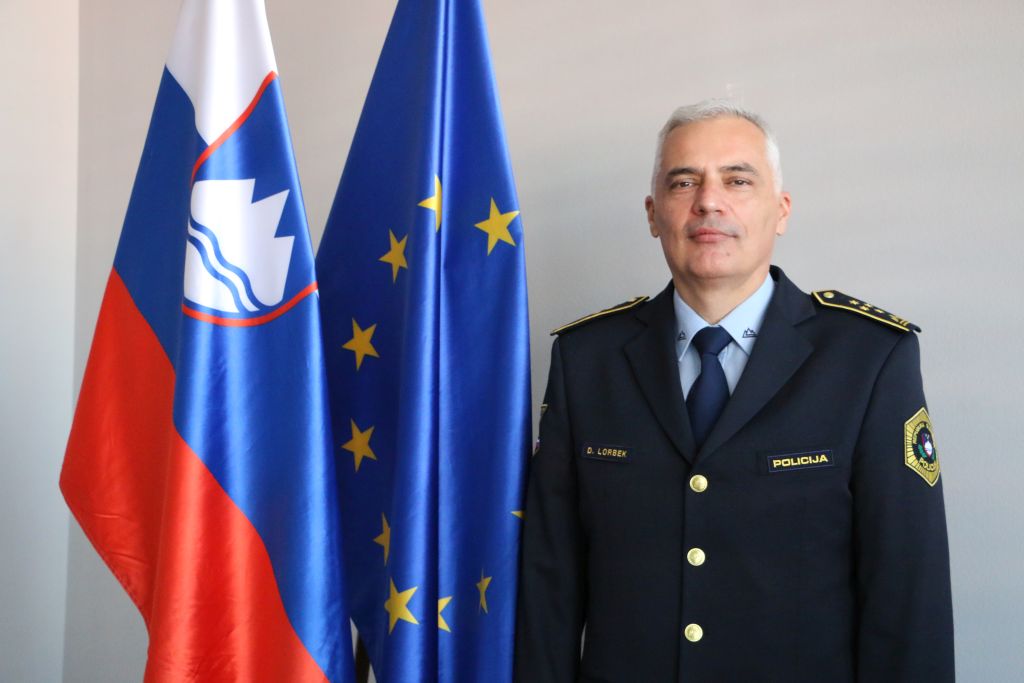 Danijel Lorbek was born in 1969. After he completed the Police Cadet School in 1988, he worked as a police officer at Ljubljana Šiška Police Station, Šentilj Border Police Station and Maribor Tabor Police Office, where he was also a community policing officer. In 1993 he was made Assistant Commander of Maribor Police Station and, at the end of the same year, Commander of the Maribor Tabor Police Office. In 1996, he took over the management of Maribor II Police Station.
In 1998, he became the Head of Director's Office at the Maribor Police Directorate and in 2001, the Head of Uniformed Police Office at the same directorate. In 2004 he assumed the management of the Border Police Division within the Uniformed Police Directorate of the General Police Directorate.
In May 2009 he took over as Director of the Maribor Police Directorate, a role he stayed in until June 2019, when he became an adviser to the General Director of the Police.
After finishing the Police Cadet School, he enrolled in the College of Law of Maribor as a part-time student. Having completed the programme in 1991, he continued his studies part time at the Faculty of Law of Maribor and graduated in 1995.
For his work in law enforcement authorities and his contribution to the development and enhancement of security, he received a written commendation in 1994, a Bronze Order of Merit for services in security in 1999, a Gold Police Shield in 2008 and the Great Police Shield with a Bronze Star in 2013. In 2008 he was awarded a Grand Decoration of Honour for meritorious service to the Austrian nation by the Austrian president as well as a silver star decoration by the International Border Police Conference.
He was appointed Director of the Uniformed Police Directorate on 6 April 2020.