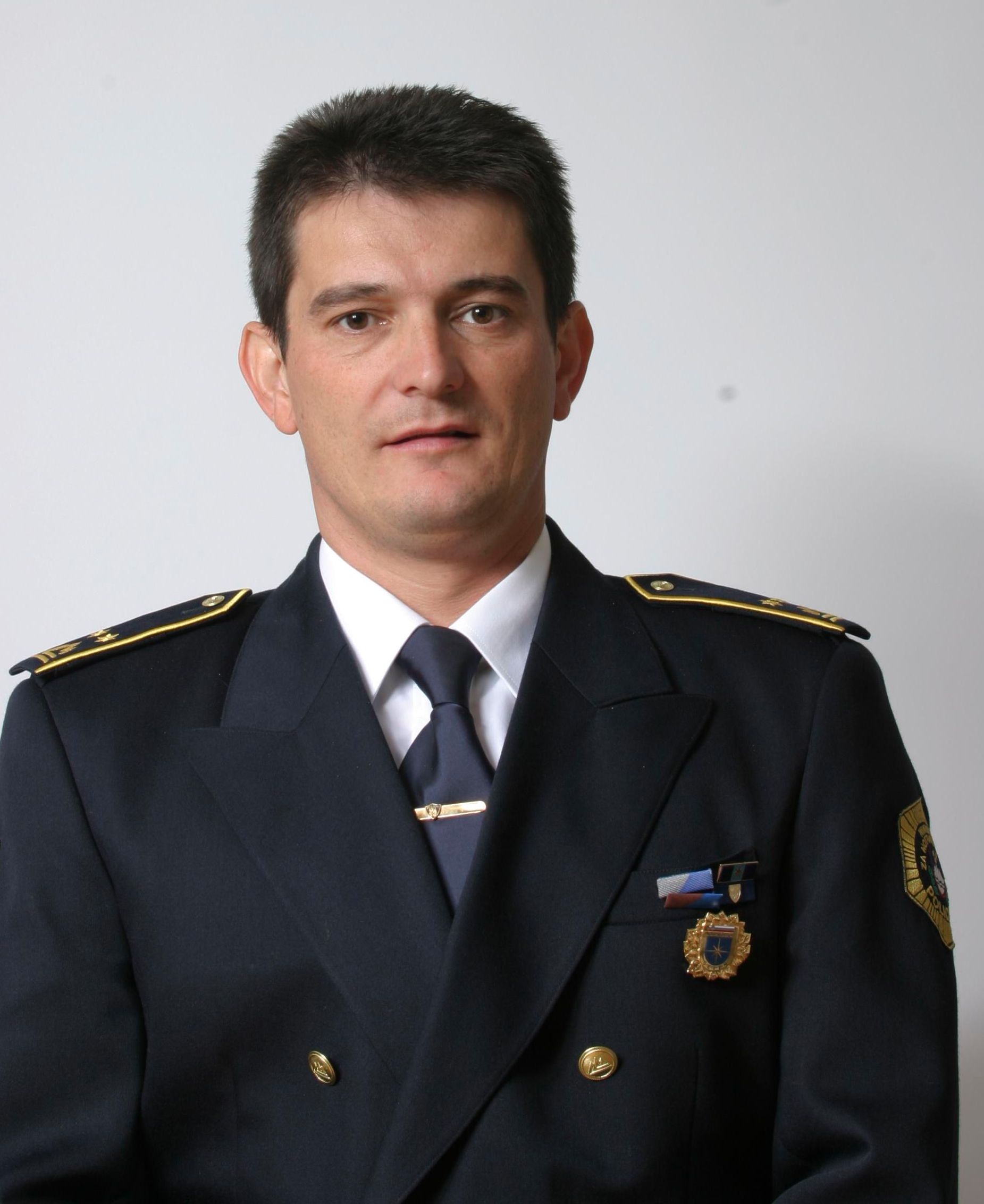 Born in 1968, Martin Jazbec has been working for the Police since 1987.
Having completed the Police Cadet School, he was a police officer trainee from 1987 to 1988 at the Ljubljana Vič Police Station, Ljubljana Surrounds Traffic Police Station, and Korensko Sedlo Border Police Station. Soon afterwards he went to work for the Special Unit, where he stayed for twenty years, from 1988 to 2008. He started as a special unit police officer and moved on to a group and operational unit leader, while from 2002 to 2008 he was assistant commander of the Special Unit.
Later on, during the period from 2008 to 2011, he worked in the private sector as a corporate security consultant.
Having returned to the Police, he taught police powers with practical procedure at the Police College from 2011 and 2012. He spent the remaining years until his appointment as Director of the Police Specialities Directorate in 2017 as Assistant Director of the Police Academy.
Jazbec graduated from the College of Law of the University of Maribor in 1991 and in 1999 from the Faculty of Administration. In 2004 he gained a Master's degree from the Faculty of State and European Studies.
He is a martial arts master and holder of master belt of 4th dan. After his sports career he remained active as a coach and referee. He is also a member of the European Refereeing Commission and participant of five World Games, as well as an expert witness in martial arts and vice-president of the Ju Jitsu Association of Slovenia.
During his long police career he received some of the highest police awards, such as the bronze and silver badge of merit in security. In 2016 he was awarded the Golden Shield of the Police.
He took over the leadership of the Police Specialities Directorate on 1 May 2017.