On 24 July 2013, Minister of the Interior Gregor Virant and Director General of the Police Stanislav Veniger met their Croatian counterparts Minister of the Interior Ranko Ostojić and Director General of the Police Vlado Dominić at Dragonja border-crossing point.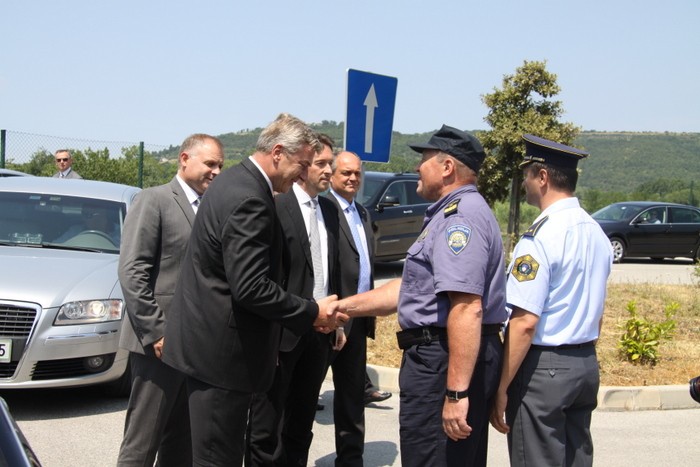 The leaders were brought up to speed on border policing at Dragonja BCP, especially the joint border control which was introduced on 1 July 2013 upon Croatia's accession to the European Union.

Ministers Virant and Ostojić took stock of the first 24 days of joint border control, marking it a success.