At the 16th European Police Championships in Judo which took place on 14 and 15 of May in Paris, three Slovenian police officers won gold medals in their categories.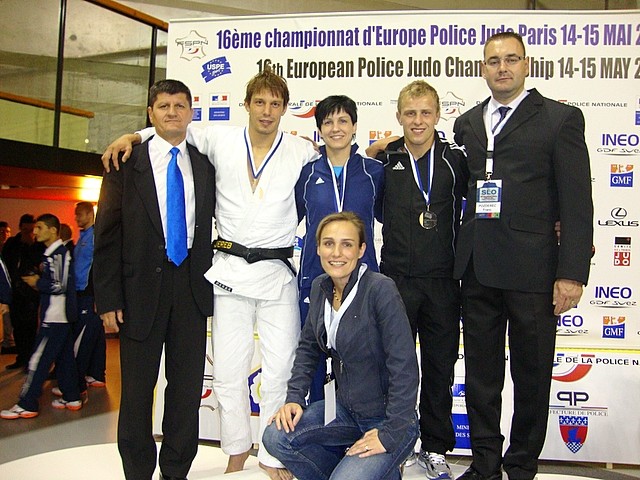 The Slovenian team (from the left): Emil Pozvek, Sašo Jereb, Petra Nareks, Rok Drakšič, Franc Pozderec, MSc, and Zdenka Štern (below).

Petra Nareks won the gold medal in the category up to 52 kg, Rok Drakšič in the category up to 66 kg and Sašo Jereb in the category up to 73 kg. Representatives of the Slovenian Police in fact dominated the competition and thus pushed themselves to the very top of the European Police judo. Additionally, Emil Pozvek appeared as an international referee in judo at the championships. He is normally employed in the Uniformed Police Directorate at the General Police Directorate.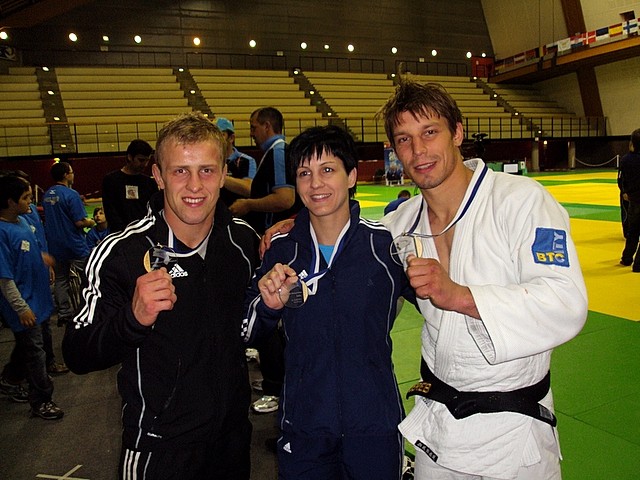 So this was three times European Gold for Slovenian police officers.

Among 157 competitors from 23 countries who attended the championships, the Slovenian team led by trainer France Pozderec, MSc, shared second place with France according to the number of gold medals, immediately after Russia which won four golds. As said by the head of the Slovenian team, Zdenka Štern, once top sports woman herself, the three golden medals which we have won has surely had a lasting effect for the Slovenian Police. "We received numerous compliments from other competitors and their trainers who from now on will admire the level of sports and judo in the Slovenian Police. Little Slovenia has become a giant in their eyes! I myself am also very proud of this success. I thank the trainers of our judo players who are given great credit in presenting the Slovenian Police to the world", said Zdenka Štern from the Top Athletes Section of the Police Academy who took care of the organisation and co-ordination of the Slovenian team's participation in this championship.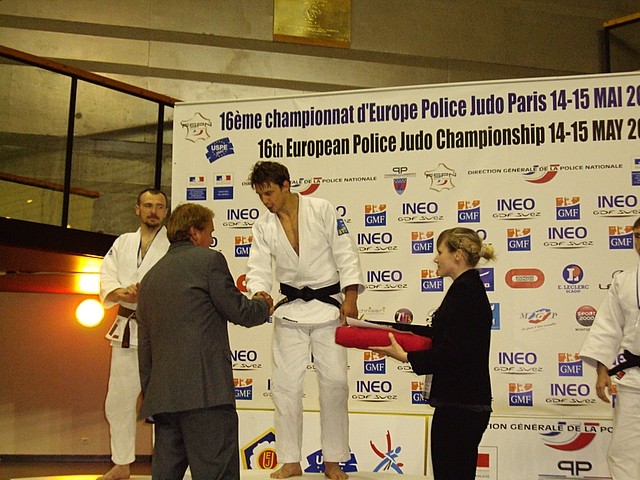 Sašo Jereb, once top sportsman, employed in the Police and today a lecturer of self defence in the School for Police Officers at the Police Academy is also a several-time winner of medals at the World championships. However, the gold won at the European Police Championships in Judo on Sunday is also his first gold medal.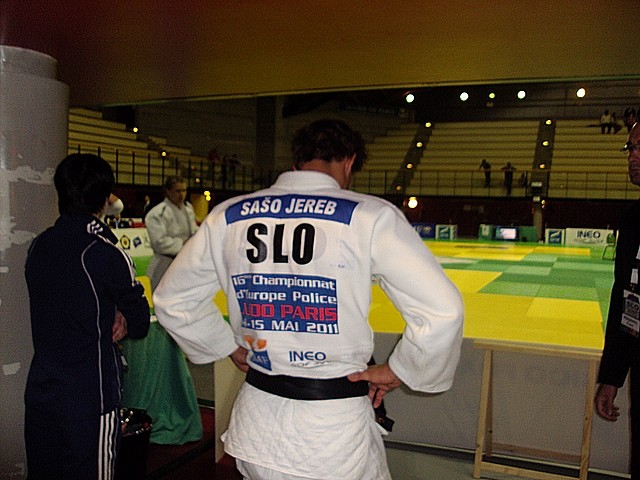 The success of the Slovenian police judo players last week is surely an exclusive achievement both for the competitors and their trainer, Franc Pozderc, MSc, also a lecturer on police powers being used in practical procedure and self-defence from the Police Academy. We in the Police are very proud of their persistence and devotion to judo which has brought them right to the very top of the European level of this prestigious martial art sport.

Upon this exceptional success, we extend our sincere congratulations to all three competitors and their trainer!