Today, the Slovenian police and the Ministry of the Interior received a visit from the European Transport Commissioner, Ms Violeta Bulc. In a working meeting Commissioner Bulc and the Director-General of the Slovenian Police, Ms Tatjana Bobnar, discussed ensuring road safety and challenges in this field in the future. The purpose of the meeting was to exchange information on the efforts to date and to learn about future measures at the European level.
Tatjana Bobnar has emphasised that road safety is one of the priorities of the Slovenian police and that various measures have been developed and new solutions are being sought to reverse the current downward trend in road safety again. Even though last year road deaths dropped to a record low, road safety has deteriorated this year. Therefore, the police support Vision Zero and attempts to improve road safety across all segments of society, including all relevant institutions and individual players.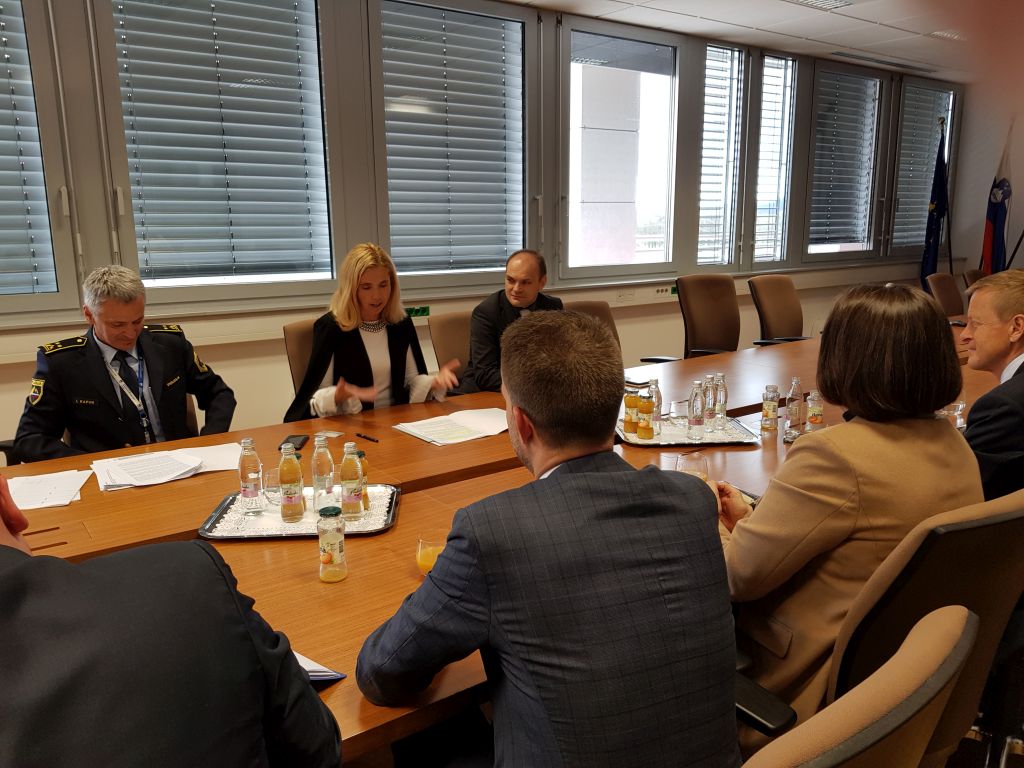 The Director-General, her Deputy Director-General Tomaž Pečjak, and Head of the Traffic Police Division Ivan Kapun also discussed with Commissioner Bulc and her team new technical measures to modernise traffic enforcement on motorways and expressways (automated number plate recognition – ANPR, automatic section speed control, use of drones, etc.). They also talked about further action in the field of motorway and road transport enforcement.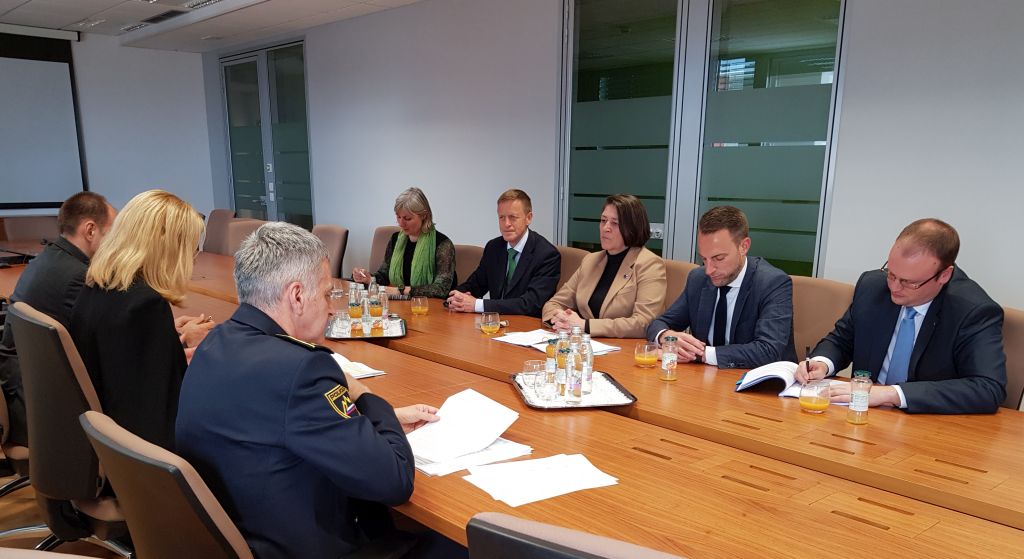 The Commissioner brought the police representatives up to speed with the EU priorities in the area of road safety, including the latest legislative developments concerning the use of unmanned aircrafts. She also thanked the Slovenian police for their cooperation and commended their efforts in pursuing the objectives of the EU action plan and the national resolution on road safety. She expressed her expectation that the Slovenian police will continue to report regularly about their measures and proposals for even more effective action.